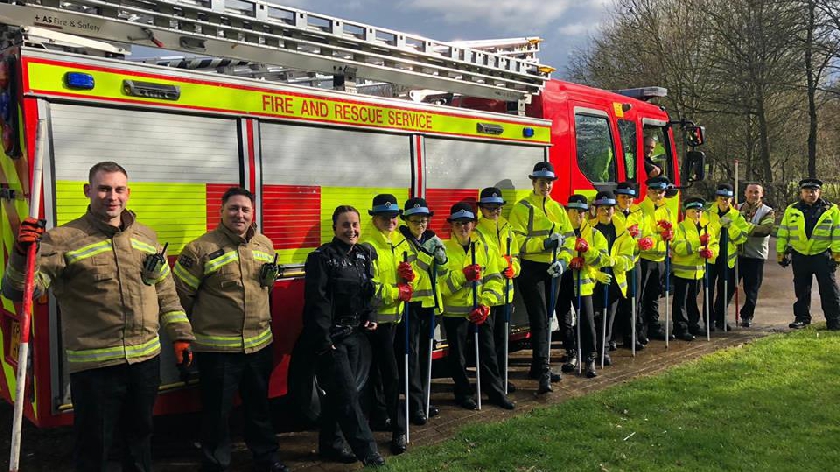 Members of the MK Police Cadets were out working with officers from Buckingham Fire and Rescue Service to complete weapon sweeps at a number of locations across Milton Keynes.
These sweeps aim to locate weapons which are concealed in public paces to be readily available for use in crime.
The involvement of the Police Cadets also sends a strong message, that young people want to contribute to ending knife related violence.
During today's search a quantity of suspected Class A drugs were located which have been seized for destruction by Police Officers present.