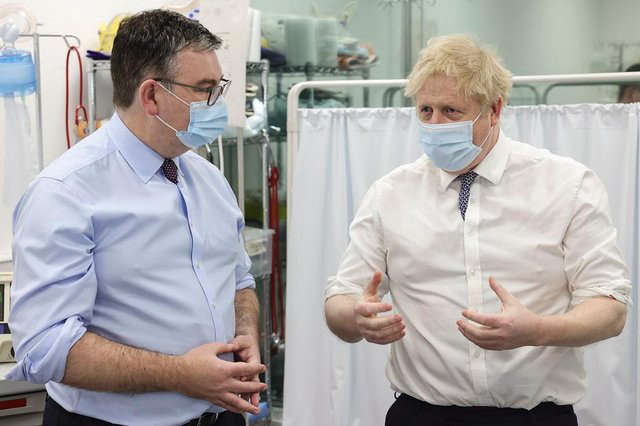 Today (24/1), The Prime Minister Boris Johnson made a visit to Milton Keynes Hospital and faced MKFM and other local media representations for some questions.
It comes as the PM made a trip to MKUH to take a tour around the expanding hospital and visit the robotics facility where progress is being made on robot assisted surgeries.
Boris Johnson discussed the current aim to speed up how quickly patients can get their medical needs addressed.
MKFM had the chance to speak to Boris and ask the questions that local residents have been contacting us about.
MKFM told the Prime Minister that Milton Keynes Council had discussed a worry surrounding national insurance rises. MK Council told MKFM that they are now spending half of their funding on social care, if national insurance rises, they fear that they will no longer receive that funding.
The Prime Minister responded that he believes the social care is "crucial".
He answered: "People in social care do an unbelievable job, they have been under fantastic pressure during the pandemic and they have been at the frontline and so we have put another 450million into social care but the thing we have to fix is not just putting more money iinto social care and helping to professionalise the staff, giving them a better pathway in their careers, it's about fixing the gap between NHS and care.
"Since 1948, it's been two worlds."
Social care has been set up to be run by local authorities whilst healthcare is done national, Boris explained: "Well that's great, except that what it means is that in every hospital I have been to in the last few months", he continued: "And I've been to a lot, they have hundreds of people who cannot get the care package they need and so are not being discharged."
The Prime Minister said: "When we talk about the NHS backlogs and the delays of people getting treatments, so much of that is being driven by the problems of social care.
"So we have to fix social care and we have to make sure social care in Milton Keynes gets the funding it needs."