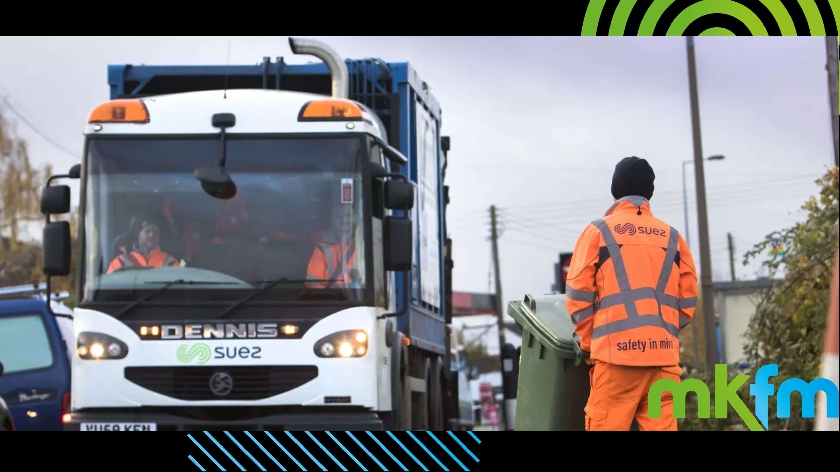 Milton Keynes City Council has awarded a new contract to SUEZ Recycling and Recovery UK Ltd to collect MK's waste, keep streets clean, and maintain council owned green spaces and play areas.
The contract starts in September 2023 alongside the vast majority of Milton Keynes 119,000 households moving to wheelie bins, following a public consultation where three quarters of those local people who responded chose wheelie bins over plastic sacks.
Introducing wheelie bins should lead to less street litter, a reduced food supply for rodents and, importantly, higher recycling rates, which will be better for the environment and saves on the production of millions of plastic sacks, the City Council says.
Milton Keynes produces around 121,000 tonnes of household waste and recycling each year, of which 52% is currently recycled.
More than 300,000 bins and accompanying waste vehicles will be manufactured and delivered to MK for summer 2023 in a massive logistical operation.
Many of the new waste and landscaping vehicles will be fully electric to reduce local carbon emissions, and the CCTV equipped fleet will include smaller and narrower vehicles, enabling SUEZ collection crews to 'pick up waste more effectively'.
Following an extensive formal tender process by the City Council, SUEZ has been appointed on a five-year contract, with the opportunity to extend the contract further.
Cllr Paul Trendall, Interim Cabinet Member for the Public Realm: "The new waste contract provides an excellent opportunity to modernise how we collect waste and recycling in Milton Keynes, based on feedback from local people. We're working hard behind the scenes to make sure this massive logistical operation runs as smoothly as possible, and I look forward to seeing this new chapter in our city's innovative recycling history become a reality.
"As well as welcoming our new contractor SUEZ we'd also like to take this opportunity to thank our previous supplier Serco for 15 years of service to Milton Keynes, including during the recent very challenging pandemic period. Despite this, and periods of bad weather, SERCO collected more than 99% of waste.
"Our aim, as always, is to do even better for the people of Milton Keynes going forwards."
John Scanlon, Chief Executive Officer for SUEZ recycling and recovery UK said: "We're pleased to have secured the contract to deliver essential waste and environmental services to the people of Milton Keynes.
"In partnering with such a progressive authority that shares our commitment to continuous improvement, we're confident that together we can drive further improvements in the city's recycling rate and in customer service for Milton Keynes' residents.
"As one of the country's leading providers of innovative recycling and waste management services, we employ over 5,600 people, operating across hundreds of sites, and through collection, treatment, recycling and logistics operations, we serve millions of households throughout the country.
"We look forward to supporting the city in reducing carbon emissions and helping people recycle more confidently."
The City Council is taking sample wheelie bins to a range of community spaces and libraries in the weeks ahead to meet residents who would like to learn more about the upcoming changes and examine the wheelie bins in person.
Find your nearest event on the council website.