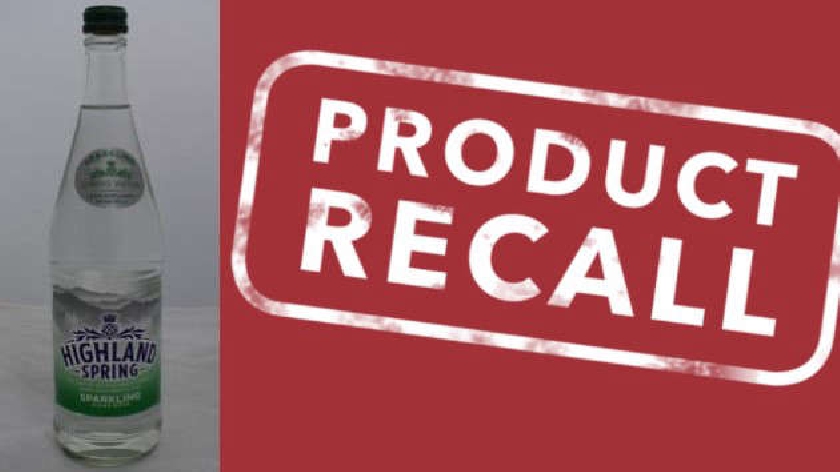 There has been a warning and urgent recall as certain batches of Highland Spring's glass sparkling water bottles have been said to explode.
It was announced yesterday (4/8) that a manufacturing fault has resulted in a "small number" of Highland Spring's 750ml glass sparkling water bottles exploding.
The Food Standards Agency (FSA) said: "Highland Spring Ltd is recalling their 750ml glass bottle Sparkling Spring Water on a precautionary basis because there have been a small number of reports that the bottle has exploded."
The large bottles of sparkling water with the following batch codes and best before dates have been affected:
MAY 2023A 1137
MAY 2023A 1138
MAY 2023A 1139
JUN 2023A 1172
JUN 2023A 1173
JUL 2023A 1201
JUL 2023A 1202
Usually, when products are recalled, customers are told to return the item to the store for a full refund.
But in this case, people are being advised to "avoid unnecessary handling" of the product and dispose of it safely by putting it in a bag. The company can then be contacted directly and a full refund will be issued.
To get a refund you can email enquiries@highlandspringgroup.com or call 01764 660 500.