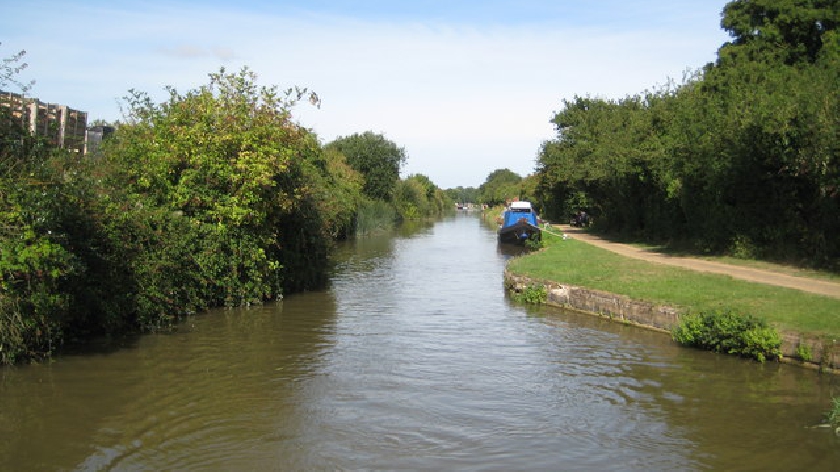 © Copyright Nigel Cox and licensed for reuse under the Creative Commons Licence
A local dog walker has issued a warning after a man 'hid in the bushes' and 'tried to kick' her dog into the canal.
The concerned resident took to social media this morning (16/10) to tell of the incident that allegedly happened by the Grand Union Canal in Wolverton, near to the Galleon.
It has been reported that a "scruffy" male "hid in the bushes" with his small grey staff-type dog. And when the woman and her children, walking with their dog, proceeded to pass the man he "tried to kick him [the person's dog], presumably from his mannerism, into the canal."
She continued: "He missed and when confronted by me, he became hostile, aggressive and told me I wouldn't want his dog near mine. He continued to mouth off in front of my kids too, before walking towards Wolverton."
This incident has not been reported to police so at the moment is just speculation, but dog walkers are advised to be cautious when walking in the area.
In other news, people are also being advised to be vigilant after a house in a nearby town was potentially 'marked' for dog theft.
Thrapston Town Council, based in Northamptonshire, warned residents that people could be scouting the area for dogs and allegedly marking the exterior of houses.
One resident contacted Thrapston Town Council claiming that they had "2 x D" written on their fence post. "The police have advised them it's likely to have been written by people intending to try and steal the two dogs," said the council.
READ MORE: Dog owners in Milton Keynes advised to be vigilant after houses are 'marked' for dog theft in nearby town