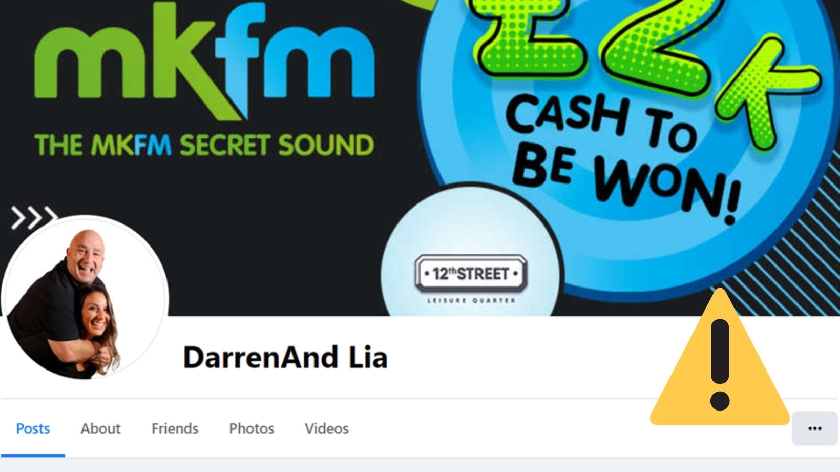 MKFM has been made aware of a fake account circulating on social media impersonating MKFM
It has been bought to MKFM's attention that a fake social media account and website are circulating online offering fake prizes to people online.
The account, which is named 'DarrenAnd Lia' on Facebook, is offering prizes and giveaways using information from the official MKFM account and targeting followers.
The account is also targeting our partner's pages and other businesses in Milton Keynes within the comment sections of their posts.
MKFM can confirm this is a fake account which we have reported, our IT team are currently monitoring the account.
All MKFM competitions will only be posted on the official MKFM Facebook Page which can be found at https://www.facebook.com/Mkfmradio/ on our MKFM app which is available on app stores, or other legitimate social media pages such as @MKFMradio on Instagram.
MKFM lists all social media competitions over on www.mkfm.com/win/ and winners will be contacted directly by the official MKFM account or directly via a legitimate MKFM email address.
You can check the Terms and Conditions of MKFM competitions here.