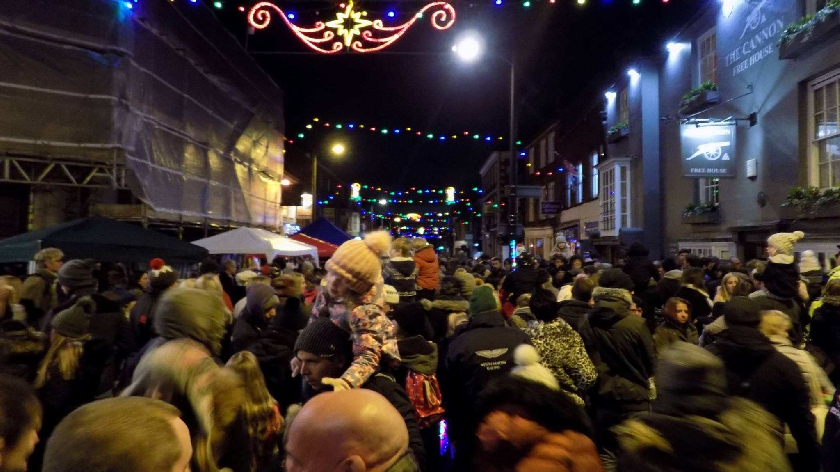 To ensure that the local Christmas lights display can go ahead as planned, local volunteers are required to help fundraise for the community ran project.
The Newport Pagnell Christmas lights displays were first installed all the way back in 1959 and have been going every year since. The entire project is planned and maintained solely by volunteers and donations from locals.
Due to the troubling events of the last year, the ability to fundraise has been seriously impacted.
In a post released on social media, the Newport Pagnell Christmas Lights Page explained the problem they were facing by saying: "Not many people know that the Newport Pagnell Christmas lights are entirely run and funded by the relentlessly hard work of a small band of volunteers, all very passionate about the community we live in.
"We fundraise all year round in order to be able to maintain, run and insure the Christmas display every year.
"With COVID having such a huge impact on our ability to fundraise over the last 12 months and restrictions potentially continuing to have an effect for some time on large events etc, we need a focus on fundraising now more than ever if we are going to survive.
"This is a shout-out to you lovely people for volunteers to help with this mission please.
"If you have ANY spare time you can offer, please get in touch.
"Thank you all for your time reading this, and thank you in advance for your support."
For more information about how you can help, you can head over to the official Facebook page run by volunteers by clicking here.