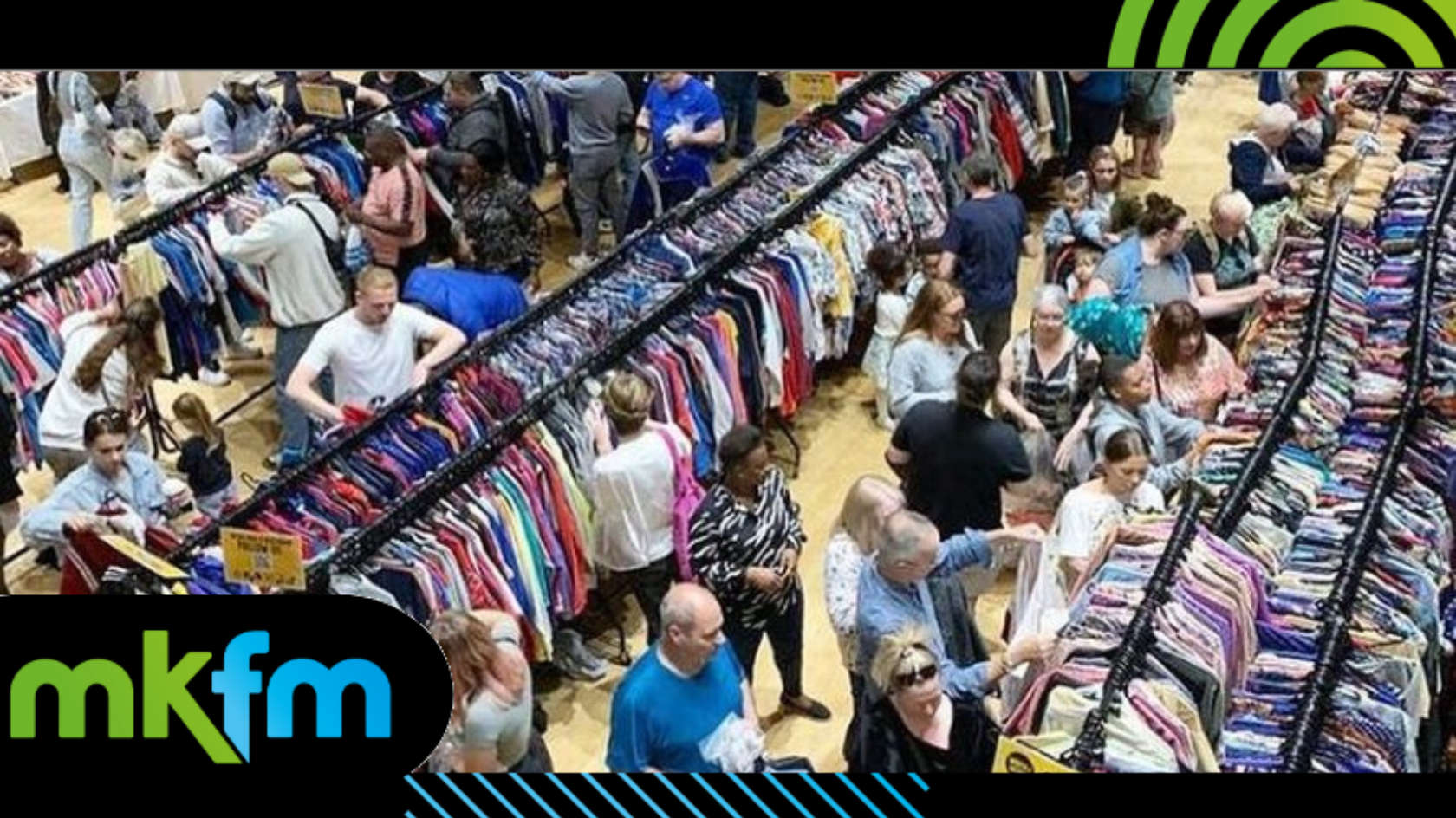 Worth the Weight, a vintage kilo sale, is set to take place in Milton Keynes this Saturday.
Worth the Weight will be returning to the Christ of the Cornerstone Church, Milton Keynes, this Saturday 3rd June ahead of this year's World Environment Day on June 5th.
The kilo sale will include nine tonnes of handpicked vintage and pre-owned stock to have a rummage through.
There will be 60 rails of clothing, where shoppers can pick and mix from the best Denim, Sports, Ladies fashion, Men's fashion, Outerwear and accessorises and pay on the scales at the end.
It costs £20 per kilo, with prices starting as little as £1.
Based in Sheffield, Worth the Weight was founded in 2018 as a way of fighting fast fashion. Since it's inception, the company has taken the UK by storm travelling the length and breadth of the country with tonnes of amazing vintage stock every weekend.
Chris Davies, Worth the Weight Organiser, said: "We're excited to be coming back to Milton Keynes this weekend as we know that the area is full of eco-conscious fashion lovers.
Our mission is to divert these clothes from landfill, slow down the trend cycle and to provide a sustainable alternative to fast fashion. With World Environment Day being the following Monday and many people across the UK feeling the cost-of-living pinch, we want to highlight the importance of shopping sustainability and show people the quality second hand and vintage clothing you can buy at affordable prices."
Worth the Weight will return to the Christ of the Cornerstone Church, Milton Keynes this Saturday 3rd June from 10am until 4pm. Entry is £3 for early bird and £2 after.
For more details of future events follow the official Worth the Weight Facebook page.