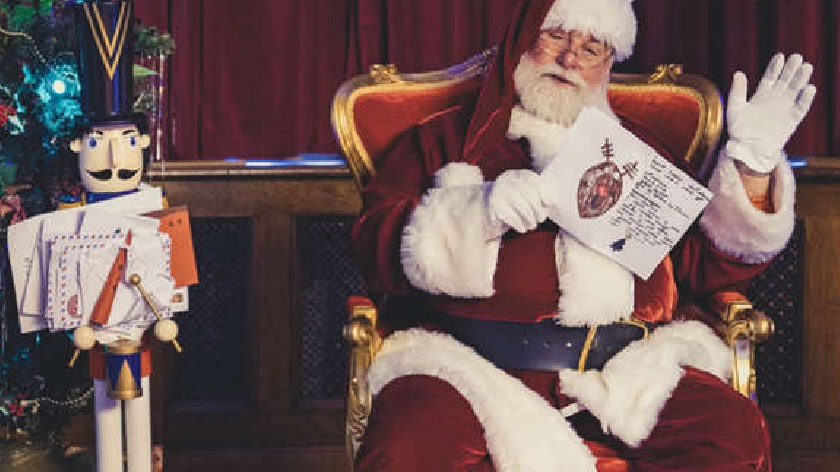 Photo: Bletchley Park
It has been confirmed that Father Christmas will be returning to Bletchley Park this year.
Children can visit Father Christmas this winter in a vintage-themed grotto at Bletchley Park.
This year's Father Christmas Grotto Experience will be located within Bletchley Park's beautiful Mansion and every child who comes to visit will also receive a wrapped present from Father Christmas to take home.
Children can also collect a free toy trail from admissions to help Father Christmas find the toys he will lose on his way to the mansion, scattered around Bletchley Park and break a secret code.
Visitors will have the chance to warm up with some hot drinks and festive treats in the Hut 4 Café or Block C Coffee Shop.
It's beginning to look a lot like Christmas... 🎄

Celebrate the most magical time of year with a visit to Bletchley Park's Vintage Christmas Grotto.

Visit our website to find out more and book your tickets! 🎟️
https://t.co/BZu6WNFdpV#Christmas #Grotto #Festive pic.twitter.com/B42ZqSqPGd

— Bletchley Park (@bletchleypark) September 2, 2021
Father Christmas will be in residence from Saturday 27th November at 10:00am.
Tickets for the Grotto cost £9.50 per child plus general admission ticket.
Tickets can only be booked by contacting the Bletchley Park bookings team on 01908 272673.
You can find out more here.