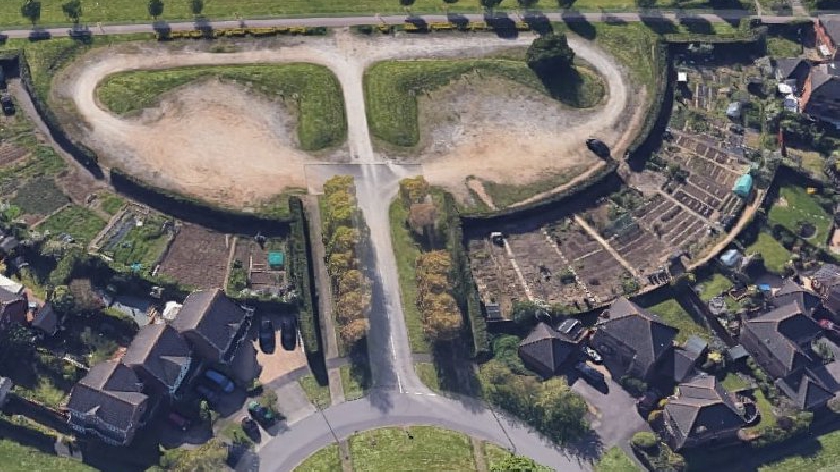 A consultation has started on proposals to build up to 14 council houses on open space in Kents Hill.
Milton Keynes Council has a policy to build 500 new properties by the end of 2022 and is looking at sites across the city to fulfill this ambition.
One of those sites is half a hectare of land, which the council owns, behind Frithwood Crescent, in Kents Hill. The council calls it an "eyesore" and a source of "anti-social behaviour" in the area.
The council is running a consultation on a "development brief" for how the houses will be designed and fit into the area until March 22.
The houses would be built with the allotments remaining in place to act as a buffer between them and other homes in the area.
Now on Thursday (March 4) members of the council's development control committee (DCC) will get their chance to have their say on the master-plan.
The council's cabinet is due to decide whether to put the site up for development later in the year.
A report to DCC reads: "It is classified as an undesignated piece of land within the urban area and is currently used as an informal parking area for the adjacent allotments and adjacent football pitches."
It adds: "Milton Keynes Council has aspirations that development of the site could help contribute to the supply of council housing within Milton Keynes and enable much needed homes for rent or shared ownership.
"This brief therefore proposes three and four bedroom housing to meet the local need."
It's also proposing to bring in improved parking for the sports clubs and allotment holders.
You can have your say on the development brief here: https://www.milton-keynes.gov.uk/consultations/629
Members of the public can also have their say at the DCC meeting by emailing dc-speaking-requests@Milton-keynes.gov.uk
The meeting, which is due to start at 7pm on Thursday, March 4 is set to be broadcast on the council's YouTube channel here: https://www.youtube.com/user/MiltonKeynesCouncil