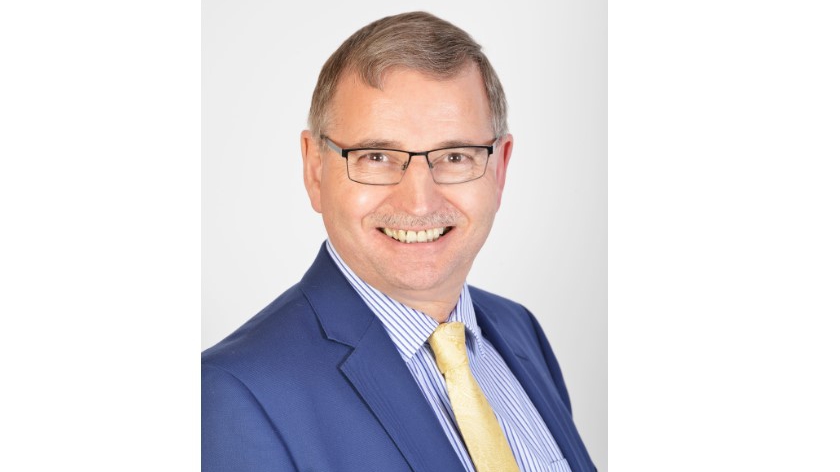 Councillor Douglas McCall
The leader of the Liberal Democrat Group is set to retire after 25 years on Milton Keynes Council.
Councillor Douglas McCall, who has been the group's leader for the last nine years, has announced his plans to retire from Milton Keynes Council in May.
Councillor McCall was first elected to Milton Keynes Council 25 years ago in 1996 at the very first elections to the then-new Unitary Authority of Milton Keynes Council. Councillor McCall has represented Newport Pagnell South Ward throughout his time on the Council, although the ward boundaries have changed over time.
He was Cabinet Member for the Environment & Strategic Planning from 2002 to 2009 when the Lib Dems ran the Council. He oversaw the introduction of greater recycling initiatives such as recycling sacks, garden waste collections and kitchen waste collections. Recycling rates increased fivefold under the Lib Dems from 11% to 55%.
Councillor McCall has also chaired the Scrutiny Management Committee, the most senior scrutiny committee on the Council.
Speaking about his upcoming retirement, Cllr McCall said: "It has been a great honour to represent the residents of Newport Pagnell South and the wider Milton Keynes over the last quarter of a century, and I feel I have managed to make a difference over the years.
"However, I feel I have done my bit and it is time to make way for some new blood. Andy Carr has been selected to stand in Newport Pagnell South, and I wish him the very best."
Commenting on Cllr McCall's retirement, fellow ward councillor Jane Carr, said: "Douglas and I have been friends and neighbours for over 15 years, so I, along with Newport Pagnell, will miss him representing our ward.
"It has been a pleasure and honour to work alongside Douglas on the Council and here in Newport Pagnell South. Cllr Paul Alexander, Andy Carr and I will continue his work."
Cllr Robin Bradburn, Deputy Leader of the Lib Dem Group, added: "I have known and worked with Councillor Douglas McCall for over 13 years, and I thank him for his help on many occasions. His undoubted legacy will be his crucial role in making recycling so important to Milton Keynes.
"Having given 25 years of public service as a Councillor for his beloved Newport Pagnell, Douglas really has earned this retirement, and his service on the Council will be missed by both Newport Pagnell and Milton Keynes as a whole. He has truly set a high bar for the next Leader of the Liberal Democrats on the Council."