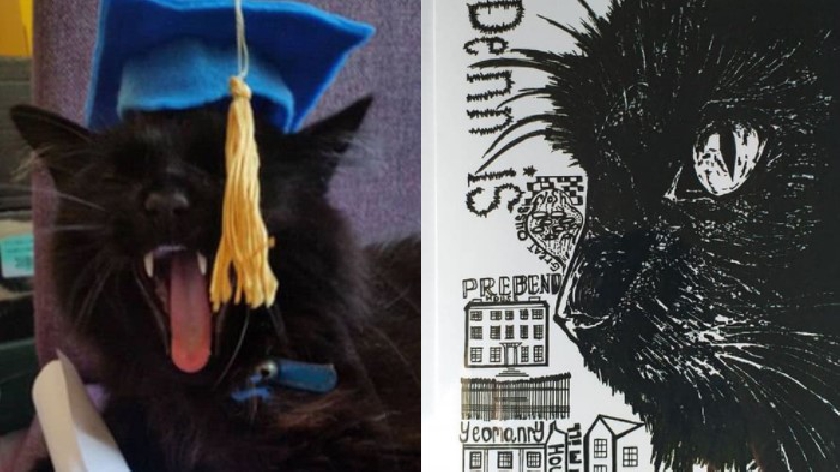 Students and staff at The University of Buckingham are mourning the tragic loss of its well-known campus cat.
Dennis the cat had been a key part of life at the University for around ten years, and he would often make his way into lecture halls, student accommodation, and offices to spend time with students and staff.
The cat was so popular that he was even made an honorary graduate, had a book written about his life, and a Facebook group detailing his campus adventures - which has over 800 members.
Sadly, Dennis was involved in an accident outside the University's Vinson Building yesterday (31/3), with reports suggesting that he was struck by a car.
He passed away at the scene, and tributes have since been pouring in for the much-loved cat.
A tree outside the Vinson Building has been dedicated to Dennis, "the cat of cats", which has bouquets of flowers, cards, photographs, and a poem.
The University of Buckingham said in a statement: "We send our heartfelt condolences to Dennis' owners. For the last decade Dennis has been a much-loved member of our university family. He has comforted and delighted university students and staff. He loved to visit staff in all the university offices and his presence made a visit to the university extra special for many, many visitors to Buckingham. He has been a comfort to students who have been on campus in lockdown.
"He will be sorely missed by the university community but his memory will live on. His Facebook page filled with hundreds of lovely pictures of Dennis on campus brightening up the day for students and staff alike is full of wonderful memories to treasure. RIP Dennis."