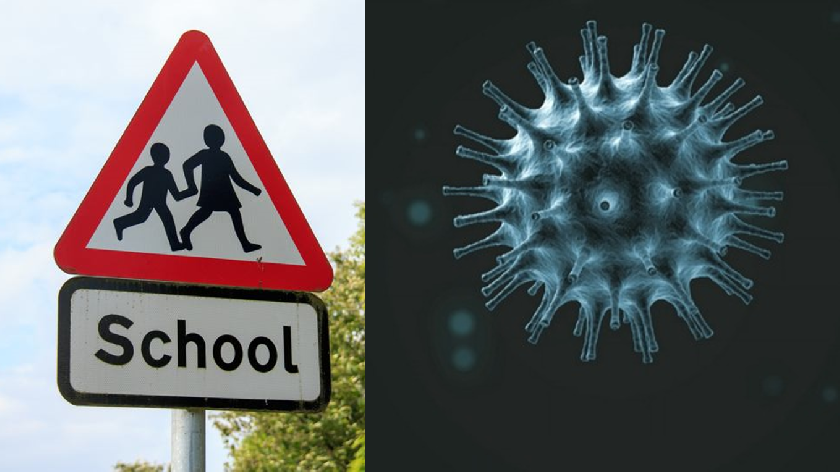 Milton Keynes Council has noted that there is "current uncertainty as to when schools will be able to open as a result of the Covid-19 outbreak" in a decision made this week.
Advice from the Government to councils, including MK borough as of today (Friday, March 27) was still that "schools, colleges and childcare providers will be closed to the majority of pupils until further notice."
The children of key workers can still go to school if there is no alternative.
Council leader Pete Marland on Tuesday signed off term dates for the academic year after next, 2021-22, with the caveat that the impact was not yet known for the year from this September.
Speaking at a delegated decisions meeting he added "with the caveat that we do not know what will happen in terms of school term time and provision for next year, considering the coronavirus outbreak and the fact that schools are currently furloughed."
MK Council is responsible for setting the school term dates for community and voluntary controlled schools in the city. Academies and other schools set their own dates.
Every year the council carries out a consultation with other local authorities before deciding on its term dates for the year after next.
Dates for the school year from September 2020-21 have already been set and are available on the council's website.
Tuesday's decision was to look ahead to the year September 2021 to July 2022.
This year the council set out two options based on the dates that are being set by neighbouring local councils.
The dates will be, assuming there are no knock on effects from coronavirus, will be September 2, 2021 to October 22; November 1, 2021 to December 17, 2021; January 4, 2022 to February 18, 2022; February 28 to April 8; April 25 to May 27 and June 6 to July 21.
The 194 term days give schools the flexibility to set four training days and to publish their individual term dates clearly on their websites to ensure that parents and carers are aware of the exact term dates for each individual school.
The decision aligns the term dates with those being set for Buckinghamshire, but not Bedfordshire and Northamptonshire. The council says the majority of people consulted on agreed with this option.
The decision is subject to a cooling off period, ending on Friday, April 3, 2020 when it call be called in. No members of the public were present when the decision was made. Details are on the council's website.