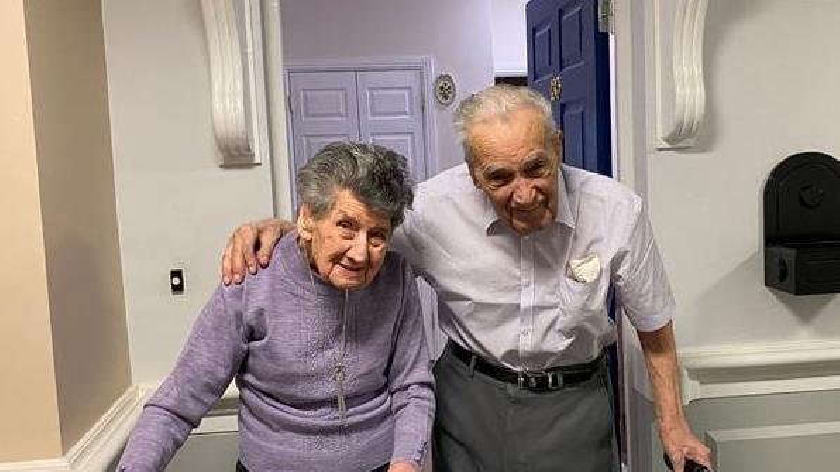 The couple tied the knot at Newport Pagnell Registry Office back in 1941.
Ron, 102, and Joyce, 100, have been celebrating their 81st wedding anniversary.
The couple, who now share a flat at ExtraCare's Shenley Wood Retirement Village got married all the way back in 1941 at Newport Pagnell Registry Office. Joyce was 19 at the time while Ron was 21.
Despite friends saying it wouldn't last, the couple now have two children and great-great grandchildren.
The couple state that compromise and 'looking after each other' is the secret to their eight decade long marriage.
Ron was born in South Wales, while Joyce was born locally in Bow Brickhill and they first met in Bletchley where they say it was love at first sight.
After serving in WW2, Ron worked at the Shell garage in Bletchley before retiring.
Joyce worked at the local Woolworths in Queensway.
Last year, Ron and Joyce received a letter from the Queen on their oak 80th anniversary. The letter said: "How wonderful to learn of your eightieth wedding anniversary on 4th January, 2021. I do hope you enjoy this marvellous occasion."
The couple celebrated this year at the Shenley Retirement Village with a cream tea.