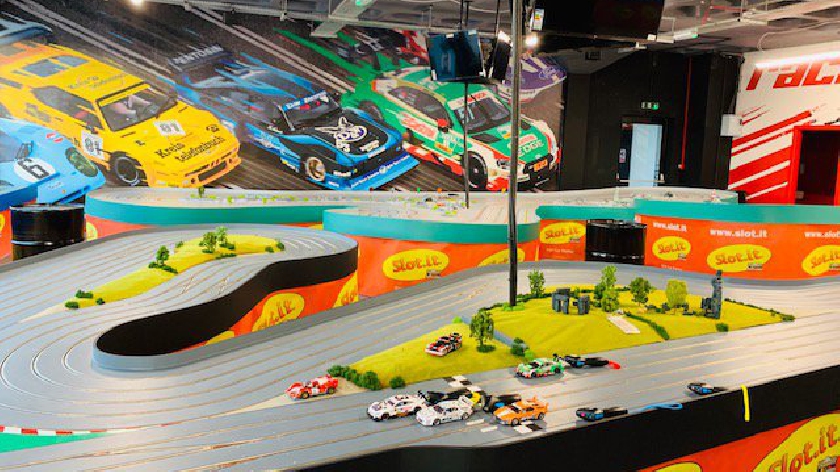 RaceWars, the UK's first and Europe's largest slot car racing centre, has opened its doors in Central Milton Keynes.
RaceWars received a £50,000 funding package from NatWest so they could open the miniature car racing circuit on North Tenth Street.
The owners spent four months transforming the 7800 sq ft space into the largest racing centre in Europe, complete with eight unique tracks created in collaboration with one of the UK's top slot car track designers, Chris Frost.
Paul, one of the owners, said: "It was my wife who gave me the idea of opening my own slot car racing centre after spotting 'The Racing Centre Hamburg' while we were on holiday in Germany in 2015. After seeing what the centre was offering, we decided the concept would work brilliantly in the UK.
"We secured the space in 2019 and spent four months fitting out the unit and working with specialists to develop unique tracks that appeal to players of all abilities. The centre has been in planning for five years, and with the help of NatWest, RaceWars is finally up and running."
Slot racing players can choose from a range of well-known sports cars that are designed at 1/24th of the size of a real car.
The venue also has a shop, bar, and café, as well as four exclusive top-end racing simulators that take users across some of the world's most famous racing tracks.
Social distancing measures have been put in place, and sanitiser, gloves, and masks are available.