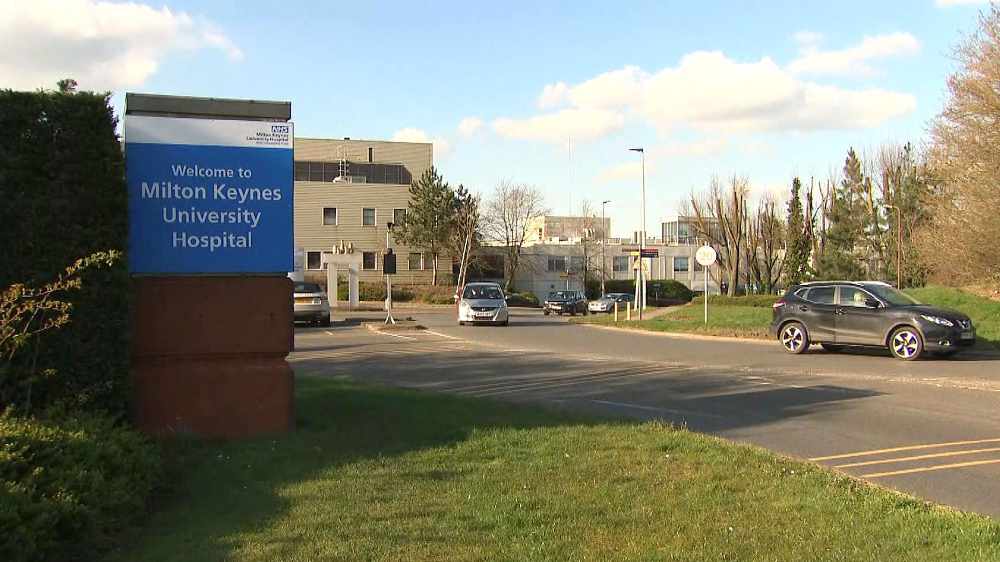 The tragic deaths of two patients at Milton Keynes Hospital during the height of the coronavirus pandemic are under investigation.
One of the deaths was the suicide of an inpatient, while the other involved a patient with a blod clot being given treatment for covid instead.
Hospital chiefs at their board meeting on Thursday (July 2) were given an update on 21 "serious incidents" at the height of the covid-19 pandemic from April until June 13.
Dr Ian Reckless, the hospital's medical director, said the suicide of an inpatient in the cancer unit is under investigation and that it had "covid-related elements." The death has also been referred to the coroner.
The patient, who was "known to mental health services" has been diagnosed with covid which in that person's case "wasn't serious clinically".
"But the psychological effects of being told one had covid in March or April may have been significnant," Dr Reckless said.
"For the best will in the world it would have left patients feeling more isolated potentially than they would ordinarily."
Dr Reckless also said another patient had died of a blod clot on the lungs after being wrongly diagnosed with covid when it wasn't needed. Blood clots are also seen in covid patients, the board heard.
"When that patient first attended, the emergency department were, I think rather blinkered thinking this patient had covid disease.
"Other diagnoses didn't enter the thinking because people were so focused on covid."
Dr Reckless described a hospital where the hospital had been under pressure to cope with the pandemic.
"We changed a lot of things very quickly because of covid for all the right reasons, but I think there are a couple of incidents that just highlight the unintended consequences and the difficulties that can occur when things change quickly."
He said that the hospital team leaned from these and other incidents as is committed to continuing to do so.
And Dr Reckless added: "I have no doubt whatsoever that every other hospital in the land will have similar incidents and is one of the adverse outcomes from covid."
Hospital chief executive Professor Joe Harrison said that the hospital was not "waiting for the investigation to take place before taking action."
"We've already carried out a significant number of actions both in terms of patient pathway and some of the physical estate changes have been made to ensure that we lower risk in certain parts of our organisation."
The board was also told that at the time staff had been working 12-hour shifts with each nurse dealing with four patients at a time.
A report to the board read: "The rapid set-up of the unit and a new service delivery model with a high-risk cohort of Covid-19 patients had increased the level of anxiety amongst staff."
Samaritans can help support people in times of crisis. They have a free phone service that is available 24 hours a day throughout the year on 116 123