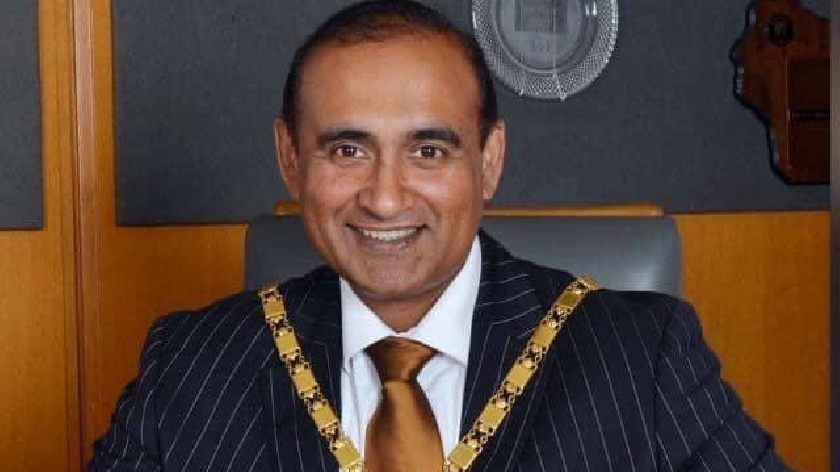 The current Mayor of Milton Keynes, Leader of the Council and Leader of the Lib Dems are amongst those who have paid their respects.
Subhan Shafiq, who served as Mayor in 2014, sadly passed away this morning (15/6) after spending 10 days in hospital in Pakistan.
Since the announcement earlier on today, tributes have been pouring in. Cllr Andrew Geary, the Mayor of Milton Keynes, said: "The mayoress and I are deeply saddened to learn this morning of the untimely and tragic death of former mayor Subhan Shafiq.
"Whilst I didn't know Subhan as well as I have known other past mayors, I know that he was a committed and devout Muslim and as men of faith we used to sometimes exchange conversations as to how we reconciled our political and civic responsibilities alongside the respective faiths that we both held. Whilst we held differing beliefs in both faith and politics there was a high level of mutual respect for each other's beliefs proving that neither faith nor politics was a barrier to mutual friendship and working together.
"Subhan was also a hugely talented cricketer, another passion that we both shared though his ability far outweighed mine. We played together in the Mayors charity cricket match on several occasions and both of us weren't beyond bringing in the odd "ringer" to up the standard, up the anti and raise a few pounds for the mayors charity. These were fun times and memories that I will treasure.
"Above all of this I know that Subhan was a true family man who cared deeply for his children and wider family and sought to out them at the centre of all that he did. It is to them, his wife, his children and his wider family that our thought and condolences extend most deeply today."
Cllr Douglas McCall, Leader of the Liberal Democrat Group, added: "Very sad to hear of the death of former mayor Subhan Shafiq at such a young age, leaving behind a wife and young family. It is a sad reminder that the Coronavirus doesn't just take the elderly."
And, Cllr Pete Marland, Leader of Milton Keynes Council, said: "I am very sad to hear Subhan Shafiq has died. He was an excellent ward councillor and was strongly involved in the administration of the Wolverton Mosque. He will be missed as an active and positive voice for the Muslim community in Milton Keynes."