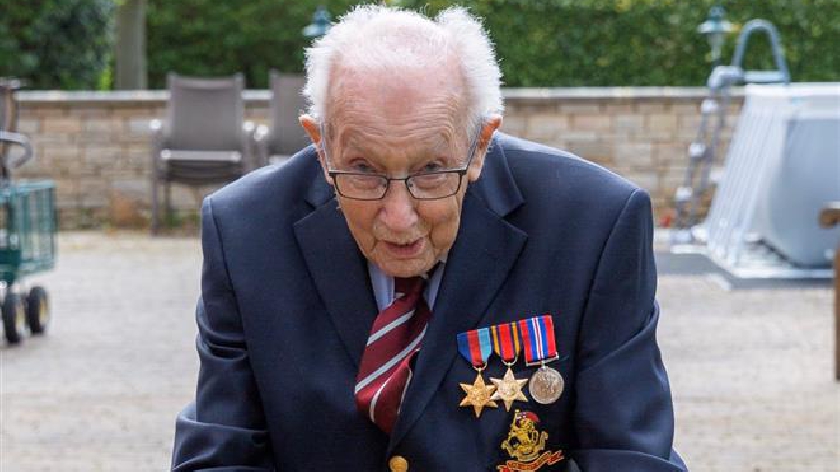 The Trees for Tom initiative was set up by his family in order to pay respect to Captain Sir Tom Moore's incredible life and the legacy he leaves behind.
Captain Sir Tom Moore's family chose two environmental agencies (the Woodland Trust and TreeSisters) to grow forests containing thousands of trees in his honour.
His eldest daughter, Lucy Teixeira, expressed her thanks to the public for their generous backing of the campaign as she said: "I know he would be delighted to know that so many trees will now be planted in his name.
"I would like to extend a heartfelt thank you to each and everyone who generously contributed.
"I have been contributing to TreeSisters for over a year and know how important reforestation is to our future."
Captain Sir Tom Moore gained fame earlier this year as he set out to raise money for the NHS by doing 100 laps of his garden to mark his 100th birthday. The initial goal was to raise £1,000 but by the time the fundraiser ended, the total amount raised was £30 million.
He sadly died on 2nd February 2021 at Bedford Hospital after he tested positive for coronavirus while being treated for pneumonia.
READ MORE: Captain Sir Tom Moore - How one local man captured the heart of a nation
If you would like to donate to the fundraiser, please click here.