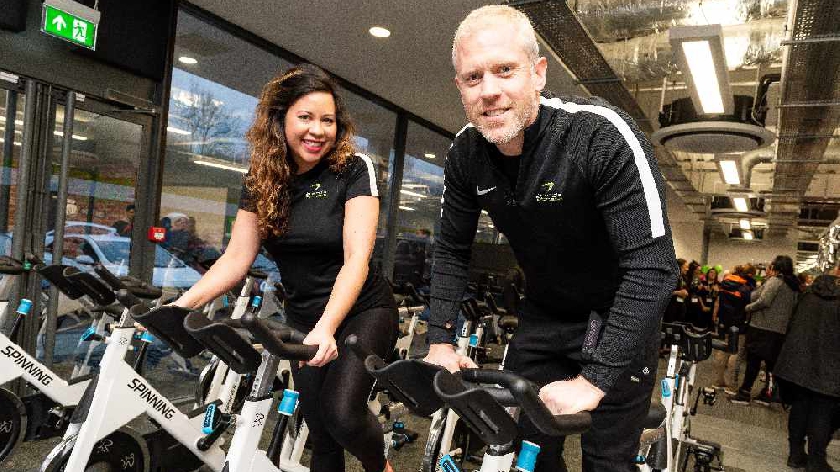 Taking place on the 5th March at énergie Fitness, Kiln Farm.
Do you want to change your life for the better? Lose fat, tone up, feel more energised, feel more confident? Maybe you've got a holiday, wedding or other special occasion planned? Do you want to achieve goals that you've always dreamed of before but never achieved?
Do you want to get the advice you need to get you there. The support you've always wanted from a dedicated small team of caring professionals. Get the Results you've always dreamed of?
If so, this event is for you!
Energie Fitness, the new gym based at Kiln Farm and adjacent to Abbey Hill Golf Club, is inviting members of the public to join us for a free evening with refreshments and an opportunity to win a life changing three month transformation package and MyZone heart rate tracker training technology worth over £250!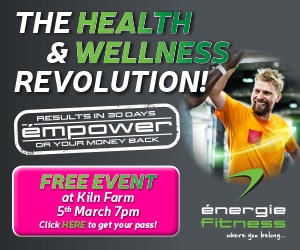 The evening will be hosted by local owners Rob and Claire and will be featuring international inspirational speaker Paul Brown.
On the evening Paul Brown you will tell you all about the incredible international programme he created over twenty years ago (known here as émpower) that is transforming people all around the world. At last it has arrived in the UK and your local énergie Fitness club is one of the clubs delivering it and whose members are loving the changes it is bringing about for them.
You will be able to find out how you can take simple steps, give only a small amount of your time and absolutely transform your life, through the results guaranteed émpower programme. All we ask from you is three half hour periods of your time (which is only 1% of your week) and we guarantee you results!

Situated on the edge of Kiln Farm industrial estate, we are just a stone's throw away from the Abbey Hill Golf Centre and Pirate Pete's Crazy Golf. Turn into Kiln Farm and we're pretty much opposite WD40 headquarters! You can't miss us, we're in a beautiful, light and airy low rise white building in a secluded setting with very cool branding on our building!
We offer you a fantastic range of brand new high-end Precor kit including resistance machines, free weights up to 50kg and cable machines too. Our Cardio suite offers you Netflix, live TV, Spotify and more!
We're very sociable and class-based and have something for everyone with a choice of 50 classes a week! Try out énergie's exclusive and innovative 'the YARD' training zone which features TRX, Hatton Boxing punchbags and much more. We run an array of both indoor and outdoor group fitness classes all suitable for you, no matter what your size, shape or fitness level including Yoga, Pilates, Low Impact exercise classes suitable for those with injuries or who are looking to build up their fitness levels, Mums, Dads and Babies classes, Kids classes every Tuesday evening as well as High Intensity Interval Training (HIIT), Zumba, Boxfit, Kettlebells, Circuit Training, Outdoor Bootcamps and so much more.
With our unique personal service, Rob and Claire, your local owners, have created a space where you belong. From the moment you enter our gym you're welcomed by our Host, one of our friendly team. We are all about the personal touch and delivering a quality experience for our members from the moment you enter our gym. We want you to have fun, make new friends and to feel part of our Family. Our members range from 16 to 84 years of age and everything in between and we are all about helping you to meet your own Fitness goals.
We are a place where you belong...