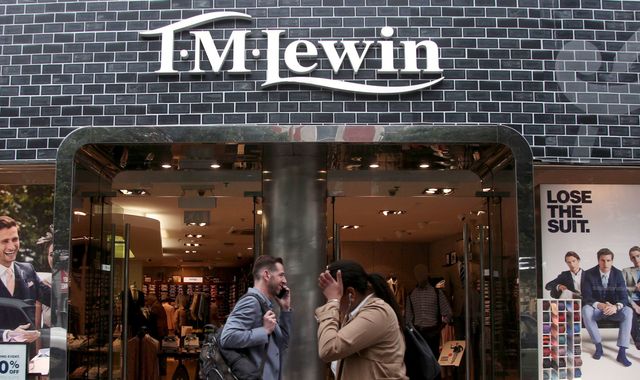 TM Lewin have announced they will be closing all their UK stores permanently, including at intu Milton Keynes.
The menswear brand currently have 66 stores across the UK - all of which will be closed.
It is understood that the chain will continue to operate in an online-only format.
A spokesperson told CityAM that the move to online-only was to "deliver the required stability for the TM Lewin brand to thrive in future".
They added: "There has been prolonged and significant headwinds against retail businesses, inherent in their models, which have been starkly magnified over the last weeks, a dynamic which is posing a very real threat to the entire sector's future."
"The business is unable to sustain current rental agreements for its store network across the country."
"With all stores still remaining closed due to social distancing guidelines our customers have been unable to shop in store for the past three-plus months; this has forced our hands to focus on a radical overhaul of the business model, rebuilding from the ground up in a fashion we deem fit for the years to come."
It marks another blow for local shopping centre Intu Milton Keynes whose owners entered administration themselves last week, and follows the closure of Debenhams at the centre earlier this month.
READ MORE: The Milton Keynes shops and businesses which will never re-open after lockdown