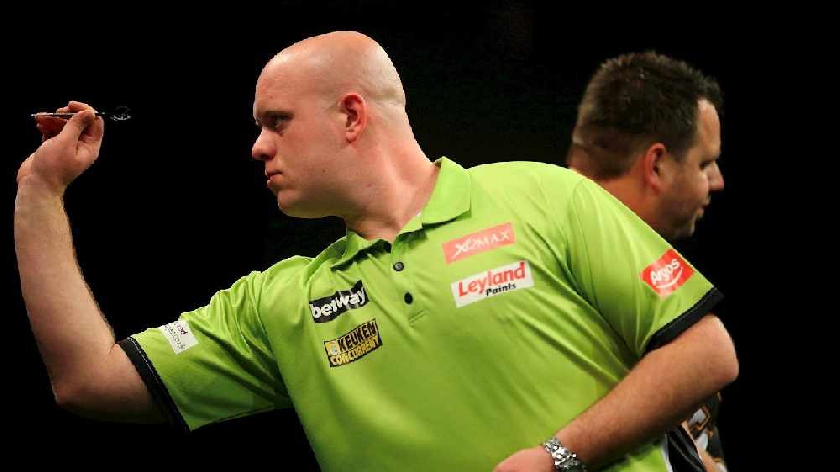 Tickets for the 2021 Unibet Premier League Play-Offs sold out within 24 hours, with this being the first time that crowds can return this year.
Around 1,000 people will be able to attend for the final five nights of the Premier League from May 24-28 in the Marshall Arena at Stadium MK.
The last four league nights of the season will be followed by the Play-Offs on Friday May 28 - which will be held in front of a sell-out crowd following high demand after tickets went on General Sale on Thursday.
Speaking to Sky Sports on Thursday evening, PDC Chief Executive Matt Porter said: "We can't wait - it's the best news we've had for 15-16 months.
"To put tickets on sale and we've sold out of Friday, the final night, already and Thursday's getting on its way, and Monday, Tuesday and Wednesday we're going to have a great crowd in as well.
"Everybody's been lifted by what's happening and it really feels like we're on our way out of things.
"There will be, of course, Government guidelines that we'll be following and the venue will be Covid safe.
"The Marshall Arena have excellent staff and we'll be working very closely with them to make sure that everything's put on in a safe and controlled manner to ensure that people can come and enjoy their evening and also feel reassured that they're not at any risk."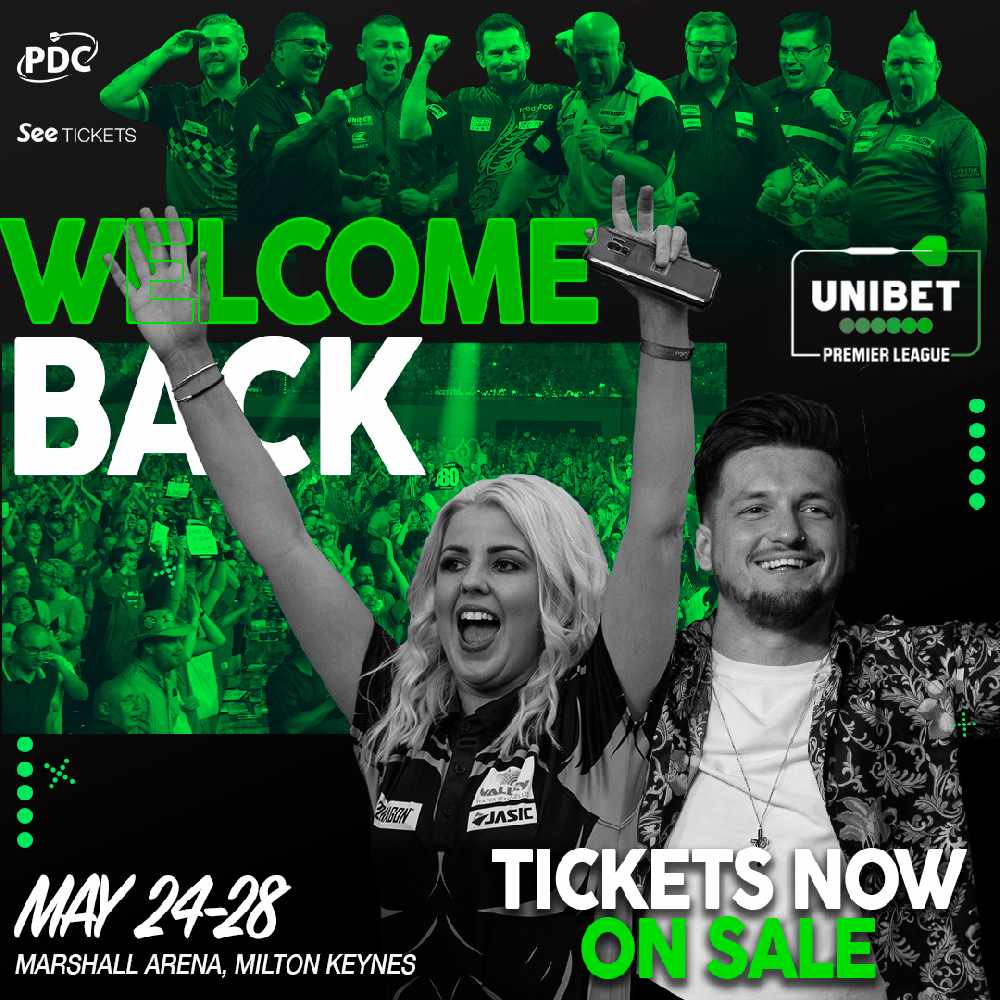 News of fans being able to return to events has also been met with an excited response from the remaining eight Premier League stars, and Porter added: "The guys backstage are buzzing. They cannot wait to get out there and play in front of a crowd again.
"They're excited and for those eight players to know that the next time they come back to Milton Keynes there's going to be people there watching them ply their trade is something that they've been really excited to get to that point so it's great news."
Tickets for the 2021 Unibet Premier League are available via: https://pdc.seetickets.com/tour/unibet-premier-league-darts