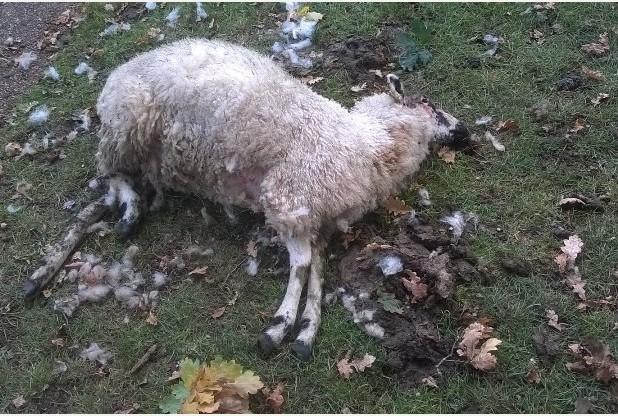 Three sheep have been killed in a dog attack in Milton Keynes in the 'Big Hill' field, located between Floodplain Forest Nature Reserve and Manor Farm.
It is believed that the attack took place between Saturday evening and 10am Sunday morning.
Sheep graze in 'Big Hill' field every year from March to the onset of winter, rotating between this field and others in the same area. There is signage in place across the farmland instructing owners to keep their dogs on leads throughout the fields.
While this is the first fatal attack this year, previous incidents have been reported, the most recent just six weeks ago.
This grazing area is part of farmland belongs to The Parks Trust and is managed by the Trust and its farming partner Luke Stacey. It is bordered by a public footpath, which leads to the Floodplain Forest Nature Reserve and Manor Farm green spaces.
David Foster, chief executive of The Parks Trust, commented: "The majority of dog owners who use our parks are responsible and understand the importance of keeping their pets on the lead around sheep. Unfortunately, when these attacks do happen, it is deeply shocking and distressing, both to our staff and farming partners who work in the fields and those who enjoy visiting them.
"The grazing sheep are a key feature of Milton Keynes and we regularly receive feedback on how much people enjoy seeing them. We would not wish to have to limit public access in these areas, so do ask that owners remain vigilant and keep their dogs on the lead the whole time they are in the fields.
"If anyone has any information on these attacks please do come forward and contact ourselves or Thames Valley Police."
Please call Thames Valley police on 101 quoting reference number 4316296289.
Article by OneMK.