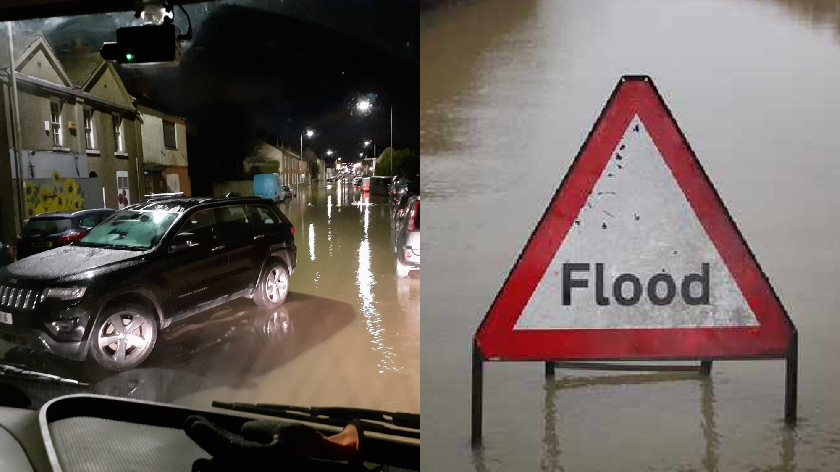 Library Picture
The Environment Agency have issued three flood warnings across Milton Keynes today.
The first relates to the River Ouzel at Bletchley and Caldecotte.
Officials say that river levels are falling but remain high at the Bletchley river gauge as a result of the persistent rainfall throughout the day on Thursday.
Flooding of property remains possible today with streets affected including Mill Road, Watling Street and Belvedere Lane in Bletchley.
A second warning is in force for the River Ouzel at Simpson, Woolstone, Middleton and Willen.
Flooding is expected to affect Millholm Rise and Simpson Road in Simpson, Walton Hall, Mill Lane in Woolstone, Woodall Close, Powell Haven, Bereville Court and Savage Croft in Middleton and Milton Road in Willen
Finally, a third warning is in place for low lying areas close to the River Great Ouse and River Ouzel at Newport Pagnell.
River levels are high and are continuing to rise at the Newport Pagnell Cemetery river gauge.
Forecasters expect flooding to affect Caldecote Lane, Willen Road, River Side, Toll House, Woad Farm, Sherington Road and Gallards Farm in Newport Pagnell, and Ravenstone Mill in Ravenstone.
An Environment Agency spokesperson said: "Further rainfall is forecast throughout this morning which may result in river levels rising again and remaining high over the weekend. We are closely monitoring the situation."
"Our incident response staff are checking defences and liaising with emergency services. Please avoid contact with flood water and call 999 if in immediate danger."
Meanwhile, Little Linford Lane in Newport Pagnell remains closed this morning due to the flooding.