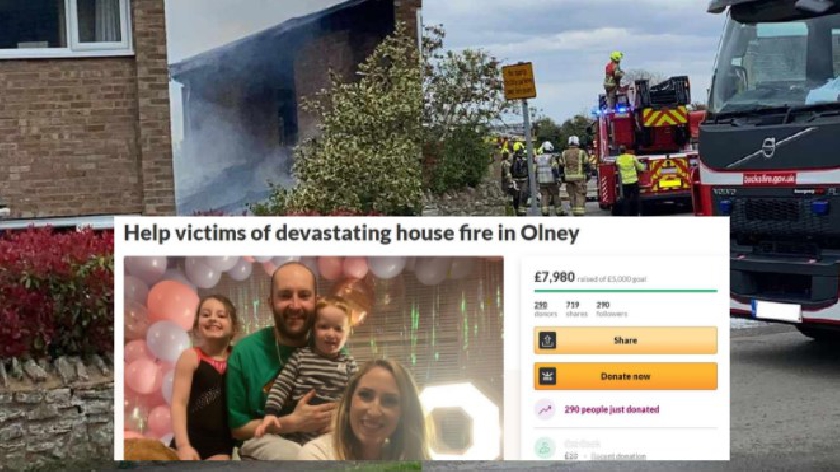 The community has rallied together to raise thousands of pounds for a local family that 'lost everything' in a house fire yesterday (3/5).
The devastating blaze took place at a family-of-four's home along Austen Avenue in Olney, with over 20 firefighters arriving at the scene at around 2:54pm.
The house itself, and the adjoining garage, was left severely damaged meaning that it has been left unlivable in its current state.
Luckily the young family were not injured in the incident, as Marlon and Holly alongside their 8-year-old daughter and 2-year-old son managed to get out safely.
But they have been left with "nothing but the clothes they were wearing", according to Marlon's brother.
Following the incident, the family member launched a GoFundMe page in a bid to help the family.
The victim's brother said: "We're raising money to help them rebuild their lives. They've been a huge part of the Olney community (Marlon's a local mechanic and Holly's a hairdresser) and are hard-working, lovely people who've had the worst luck. Thankfully everyone is safe but after what has already been a tough year due to the pandemic, this is a devastating blow."
This page has already raised nearly £8,000 from hundreds of kind-hearted donors.
Community members have also offered to give the family food, clothes, toys, and anything else that they need.
Marlon's brother has thanked everybody for their generosity.
You can access the GoFundMe page here.
READ MORE: First pictures as 20 firefighters rush to house fire in Milton Keynes town