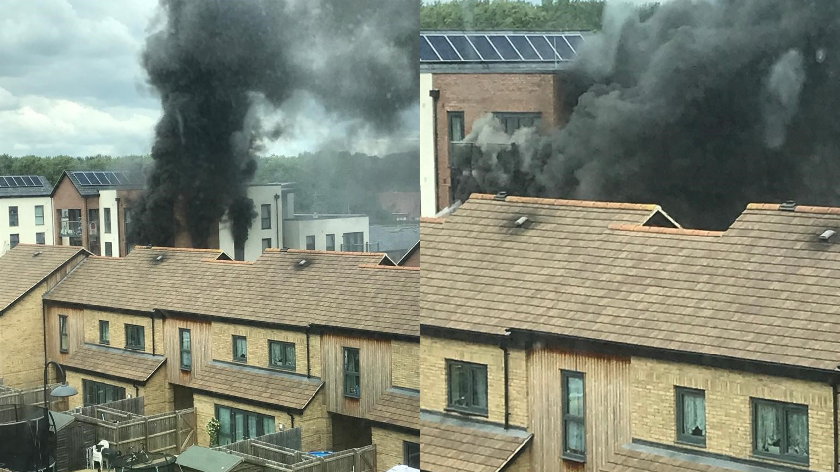 Fire 'severely damaged' a second floor flat in the Oakgrove area of Milton Keynes earlier this afternoon.
Crews rushed to the blaze on Gambit Avenue at around 1.15pm this afternoon.
In total, it took four fire crews to tackle the fire - two from West Ashland, one from Broughton and one from Newport Pagnell.
Firefighters set to work using two main jets, one hose reel, six sets of breathing apparatus and a fan.
They also had to use a 10.5-metre ladder to rescue a dog from a balcony on the second floor of the four-storey block.
The flat was 75 per cent damaged by fire and 100 per cent damaged by heat and water, and there was water and smoke damage to common and lobby areas.
Although the flats are not council property, Milton Keynes Council has set up a rest centre nearby to allow residents to take shelter while the effects of the fire are assessed.
The building's owner is making appropriate arrangements for everyone who can't go back home straight away.
Local ward councillor Kerrie Bradburn said: "We'd like to say a huge thank you to the firefighters who responded quickly to a fire in our ward this afternoon. Thankfully nobody was hurt, although residents are understandably shaken."
Fellow ward councillor Sam Crooks continued: "We'd also like to thank Milton Keynes Council officers and the building's housing association for their help and support."