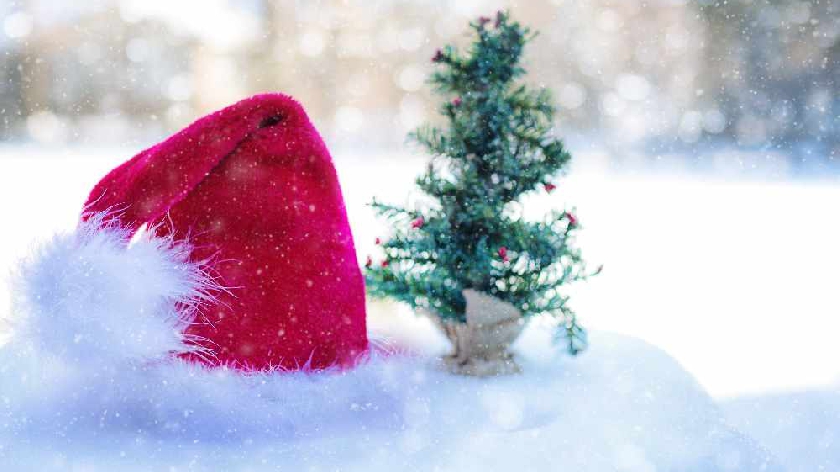 Following the news that the popular Grotto at Frosts Garden Centre sold out in under two hours, we thought we'd take a look at the others happening this year...
Dobbies
A garden centre isn't complete without the festive addition of Santa's Grotto and it seems Dobbies in Bletchley won't be missing out this year.
There are plenty of tickets available (as of lunchtime 23/9) meaning that you should be able to get some tickets for your family to meet the man in the big red suit.
Children will be able to explore Winter Wonderland, be welcomed by Santa and receive a special gift. They will have to keep 1.5 metres away from Santa, though, to ensure that social distancing can be followed.
Dobbies has also reassured families that they will receive a full refund should the event be cancelled due to Government restrictions.
There will be tickets available for sale on the day meaning you can just turn up, but if you would like to pre-book you can do so here.
Woburn Sands Emporium
Another garden centre following suit is the Woburn Sands Emporium. They have lots of different Christmas themed events this year, including the now sold-out breakfast and tea with Santa.
Tickets are still available, however, for the ice rink and Storytime with Santa.
Storytime with Santa (which are group sessions) will be held outdoors in a heated marquee to allow for social distancing. Children will receive a present from Santa and a biscuit to decorate.
Tickets must be bought in advance to ensure that Woburn Sands Emporium can control numbers, and you can pre-book here.
Middleton Hall in the centre:mk
Middleton Hall in the centre:mk is known for its beautiful annual Christmas displays that draw crowds from across the region. There has not yet been an official announcement on this year's theme, but MKFM can confirm that it will be brand new.
There will be a Christmas Grotto and plenty of Christmas decorations throughout the centre.
This is all we know for now, but once we have any further information we will update you - keep an eye out!
Bletchley Park
Bletchley Park hosts a magical 1940's themed vintage Christmas Grotto each year. Children and their families are welcomed to the historic site to meet Father Christmas.
It will take place from November 21st to December 23rd and organisers say tickets must be purchased in advance.
To find out more and book tickets please click here.
Xscape
Usually, Xscape Milton Keynes has a yearly Christmas Grotto but nothing has been announced yet.
Keep an eye out on Xscape's website and social media pages for upcoming Christmas announcements.
Have we missed one? Let us know by emailing news@mkfm.com