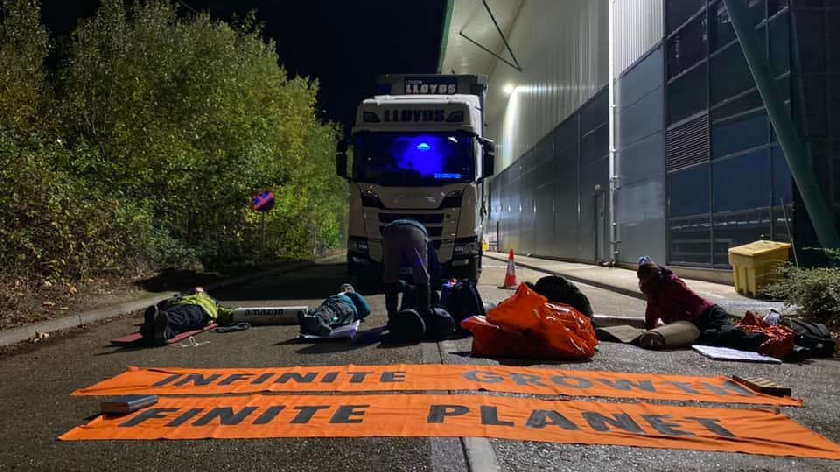 @XRNorthampton
Protesters are no longer at the Milton Keynes warehouse following arrests.
The protesters say the action is intended to draw attention to Amazon's exploitation of its workers and environmentally destructive and wasteful business practices on Black Friday.
The actvist group said the action is taking place on Black Friday to "confront the exploitative and environmentally destructive business practices of one of the world's largest companies."
Amazon have responded to these claims saying they "know there is always more to do."
An Amazon spokesperson told MKFM: "At Amazon, we take our responsibilities very seriously. That includes our commitment to be net zero carbon by 2040 - 10 years ahead of the Paris Agreement - providing excellent pay and benefits in a safe and modern work environment, and supporting the tens of thousands of British small businesses who sell on our store.
"We know there is always more to do, and we'll continue to invent and invest on behalf of our employees, customers, small businesses and communities in the UK. We're proud to have invested £32bn in the UK since 2010, creating 10,000 new permanent jobs across the country this year alone, and generating a total UK tax contribution of £1.55bn in 2020."
XR Northampton said they had around 13 protesters at the Milton Keynes site before arrests were made last night.
They were released early this morning.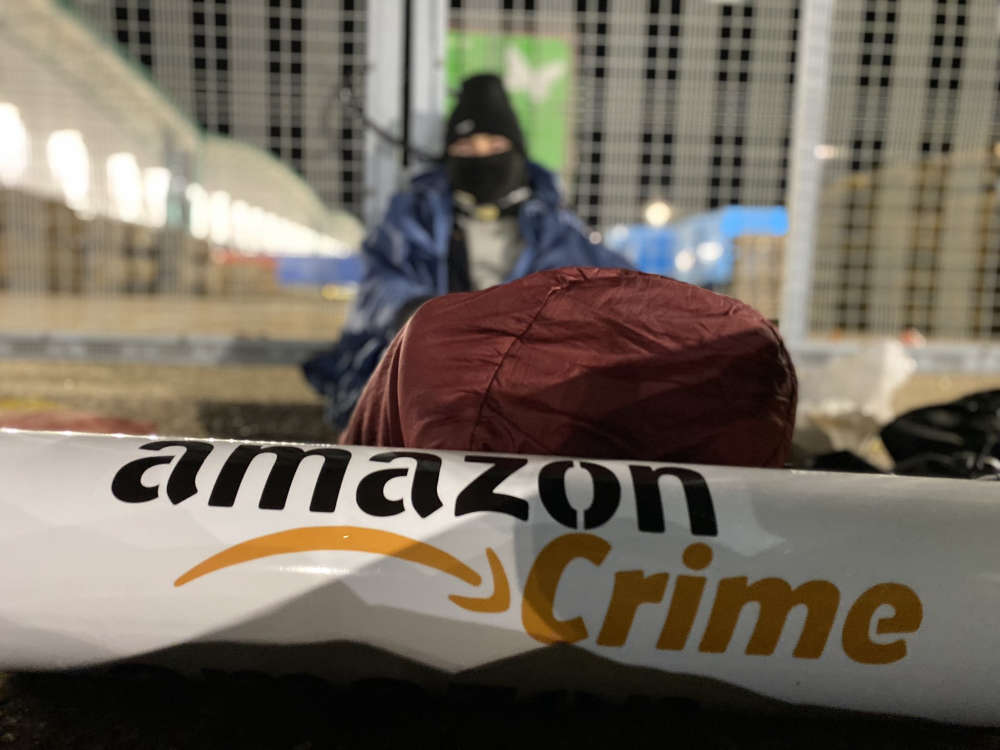 The group were blocking multiple entrances across the UK using bamboo structures, lock-ons, and banners with the words 'AMAZON CRIME' and 'MAKE AMAZON PAY' on them, they intended to stay for at least 48 hours.
As of last night (7:16pm, 26/11), there were only protesters left at six sites. The group tweeted: "Despite almost 60 arrests, 6 Amazon warehouses remain blocked in the UK as #ExtinctionRebellion took action against over 50% of their UK sites today to confront a company that steals from the people to fuck the planet."
Despite almost 60 arrests 6 @amazon warehouses remain blocked in the UK as #ExtinctionRebellion took action against over 50% of their UK sites today to confront a company that steals from the people to fuck the planet. #BlackFridayAmazon #MakeAmazonPay #ClimateCrisis #ActNow pic.twitter.com/Pk1sTbqdNT

— Extinction Rebellion UK 🌍 (@XRebellionUK) November 26, 2021