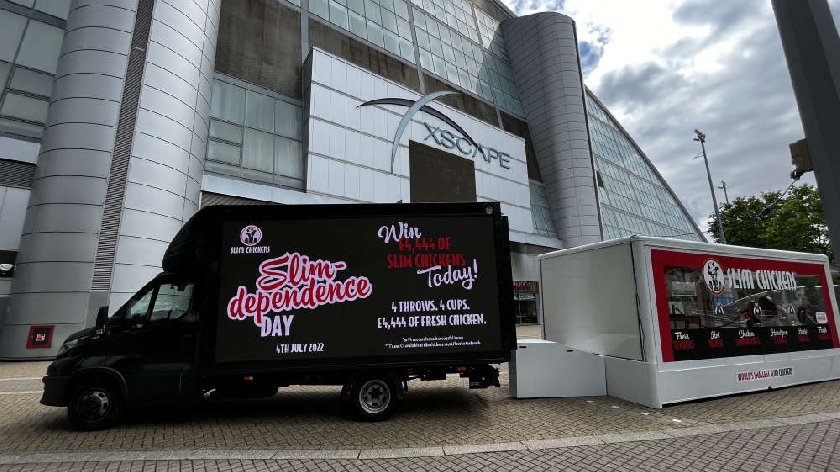 Image: MKFM
The World's Smallest Slim Chickens is at the Xscape in Milton Keynes today (1/7), ahead of the official store opening.
Ahead of the 'fast-casual' restaurant opening on Monday 4th July, the World's Smallest Slim Chickens is currently outside the Xscape in Milton Keynes, offering visitors a chance to win vouchers.
To celebrate the opening of four new restaurants on Monday, including Milton Keynes, the chain is travelling the country with its 150 sq ft mobile dining and games pod, invites passers-by to play a game of 'Slim Pong', with £4444 of Slim's vouchers available for a full round.
The first 400 to take part will also be treated to a complimentary glass of Coca Cola.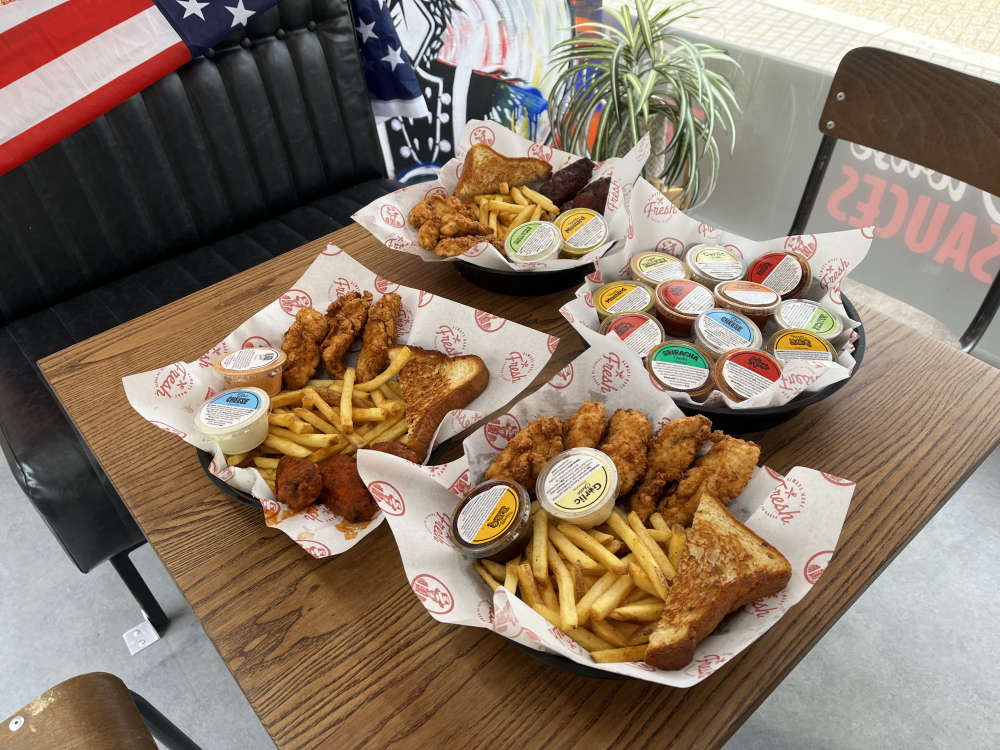 The restaurants mission is to 'bring a dose of that southern hospitality to a fast, casual setting—serving fresh handmade food to the communities they serve' and its menu includes popular items such as buttermilk Marinated tenders, cooked to order chicken wings, fresh and light salad and wraps, signature sides, handspun shakes and 14 of its famous house dipping sauces.