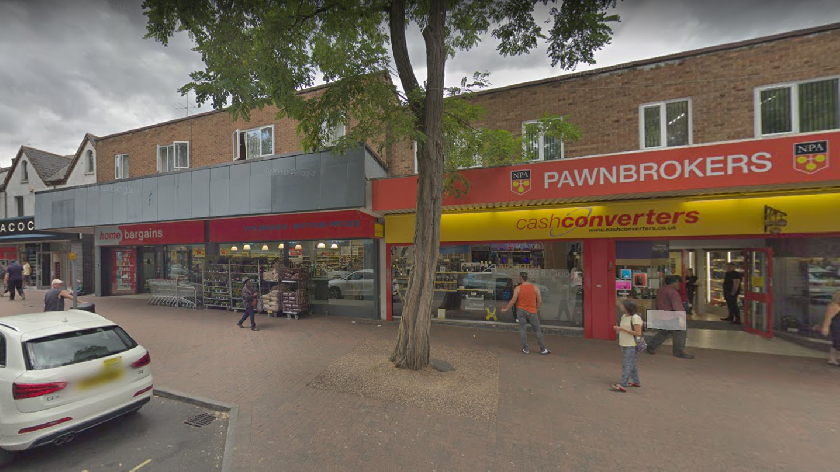 Plans to attract tens of millions of Government pounds to kick-start the regeneration of Bletchley could fail because of a lack of quality community involvement, a meeting heard.
Milton Keynes Council has until the end of October to submit a bid to the Government for £25 million, but doubts were expressed at a town council meeting last week.
Delia Shephard, the town clerk of Bletchley & Fenny Stratford Town Council, told a full council meeting on July 28 that: "Unless it is founded on a very good piece of commuity engagement work, and there is a lot of evidence about resident and community involvement, then the bid is not likely to be successful."
"It's very clear in the criteria that this piece of work is fundamental to the success of the bid. I will definitely keep banging on about it. I think it is understood by officers at Milton Keynes Council that that is critical."
The clerk is one of the members of a committee that meets behind closed doors but only has two elected representatives, Labour's council leader Pete Marland, and the Conservative MP for Milton Keynes South, Iain Stewart.
None of the nine ward councillors for Bletchley, and none of the elected members of the two town councils in the area are on the board.
But at its second meeting on Thursday (July 30) there were unelected representatives from Network Rail, MKDP, and Milton Keynes College.
Cllr Angela Kennedy (Cons, Manor North), chairing the town council meeting, said she thought the board is an "excellent thing" but added: "What I'm worried about is us not being involved enough as residents and councillors."
The town deal board held its first meeting on July 3, seven months after the town was chosen as being a possible bidder.
Over in Bedford, where that borough council was also selected as a possible bidder, its board held its first meeting in January and has held six other meetings since.
Milton Keynes' town deal board has been invited by the Government to bid for £1 million of early projects. It put together a list by inviting the members of the board to come up with ideas.
Now on Tuesday next week (August 11) Cllr Marland (Wolverton) is set to formally agree to submit projects for the Towns Fund Programme.
The council has been told it has to apply for the money by next Friday (Aug 14) and spend it within one year.
The plan is to create three new redway links to connect parts of the town with the Blue Lagoon, and about £200,000 on preparing the former Bletchley Fire Station for redevelopment.
MK Council has until the end of October to put forward its bid, although there is a backstop option at the end of January, 2021.
A spokesman for MK Council said: "The community will be involved in shaping the bid that is submitted to Government."
And background papers for Cllr Marland's delegated decisions meeting next week reveal that the council is consultants to get the work done on time.