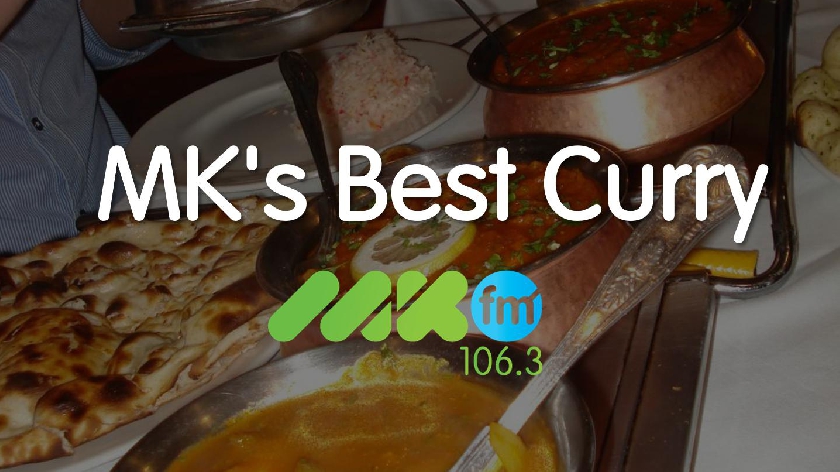 Our judges will now decide who will win the top spot in MK's Best Curry.
Nominations have closed for MK's Best Curry, with 10 finalists set to battle it out for the golden poppadum trophy.
Indian restaurants top the list with many Chinese eateries and Pubs just missing out in the finals.
Top 10 (in no particular order)
Spice Hut - Buckingham Rd, Deanshanger, Milton Keynes MK19 6JU
The Grange - 132 Dunthorne Way, Grange Farm, Milton Keynes MK8 0LW
Saf's Kitchen (Street Food / pop up) - 66 Jersey Rd, Wolverton, Milton Keynes MK12 5BH
Purple Mango - 26A Fyfield Barrow, Walnut Tree, Milton Keynes MK7 7AN
Papa J's - 20 Redgrave Dr, Oxley Park, Milton Keynes MK4 4TB
Namji - 6 The Square, Wolverton, Milton Keynes MK12 5DG
Jaflong - 2A Cambridge St, Bletchley, Milton Keynes MK2 2TP
The Don - 502 Elder Gate, Milton Keynes MK9 1LR
Eastern Paradise - 10 - 12 Wolverton Rd, Stony Stratford, Milton Keynes MK11 1DX
Aina's Kitchen (Takeaway) - 65 Antigua Way, Bletchley, Milton Keynes MK3 5GF
In the same way as MK's Best Breakfast, the ten locations that received the most nominations will be reviewed by our panel of judges!
The winner of MK's Best Curry will be crowned on Tuesday 30th April 2019, and will win an awesome prize package.
The prize package for the winning venue includes:
- The 'golden papadum' trophy and 'MK's Best Curry 2019' certificate
- Article on our website and shared on our social media pages
- One month's FREE radio advertising and promotion on MKFM - worth over £500!
Terms and Conditions
• The judging will take place between the closing date for nominations (20th January 2019) and the winner being announced.
• Each finalist will be scored by each of our judges with the highest scoring finalist declared the winner.
• If one or more of the top ten businesses are unable to accommodate our judges or choose not to participate in the competition, the business with the next highest number of nominations will be placed into the final round of ten.
• The judge's result is final with the winner being announced on Tuesday 30th April 2019.
• As with all competitions on MKFM, our standard terms and conditions also apply.