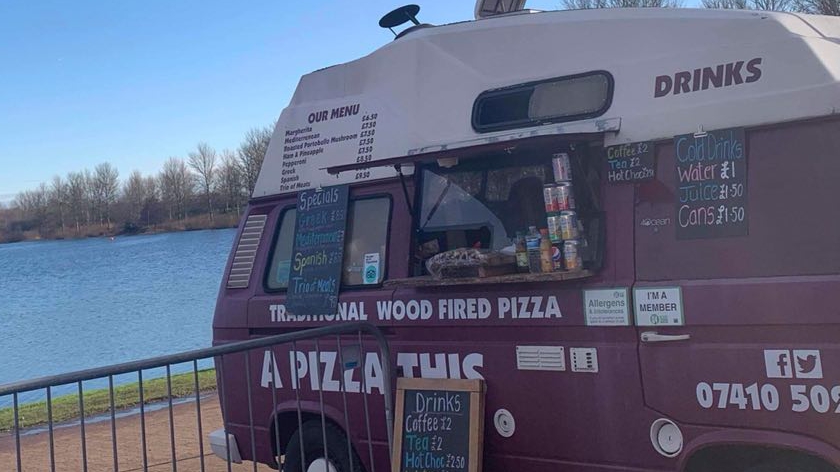 The Parks Trust has issued a statement after being heavily criticised for cancelling a popular family-run pizza van's contract.
A Pizza This, a woodfired pizza van, is usually parked up at Willen Lake and has proved a hit with locals throughout its four years on site.
However, the business was informed by The Parks Trust, which owns Willen Lake, that its contract will not be renewed this year due to a new restaurant opening that exclusive rights for hot food sales in the area.
This has generated disappointment and frustration amongst locals, who even started a petition to 'Save the Willen Lake Pizza Van' - a petition that has reached over 1,500 signatures so far.
The Parks Trust had been silent about the news until today (29/3), when the charity released a statement on social media.
It reads: "In response to a post by A Pizza This and subsequent public comments on social media we would like to say that we have been pleased to work with A Pizza This during the last four years, they have provided a great takeaway food service and the team at Willen Lake have been happy to support them.
"Willen Lake has become an increasingly busy and popular destination and we have been investing heavily in new facilities, including a watersports building with restaurant and café and this does mean we are unable to renew the annual licence that A Pizza This had previously.
"We had informed them that we would provide an extension until the end of May whilst they look at other options. We have also been looking at any other potential sites we might have that would be suitable.
"The Parks Trust is an independent local charity – we do run some commercial ventures in order to pay for the maintenance and investments in the parks in Milton Keynes. Every penny we make at Willen Lake is reinvested in the facilities.
"We hope that A Pizza This will find a new home in Milton Keynes and wish them every success as they continue their venture."
Residents commenting on the original social media post have not seemed satisfied with The Parks Trust's response, as the tone has been overwhelmingly negative.
One person said: "What a shocking response. Willen Lake has gone from a family destination to a commercial enterprise that has priced many people out of visiting.
"I love the Parks in MK and generally you do a great job but this type of decision making is baffling and frankly wrong. There is room for both, let the people decide what they prefer as no doubt the new cafe will be overpriced."
Those who wish to have their say on A Pizza This' contract being cancelled can do so by joining the conversation on The Parks Trust's social media post here.