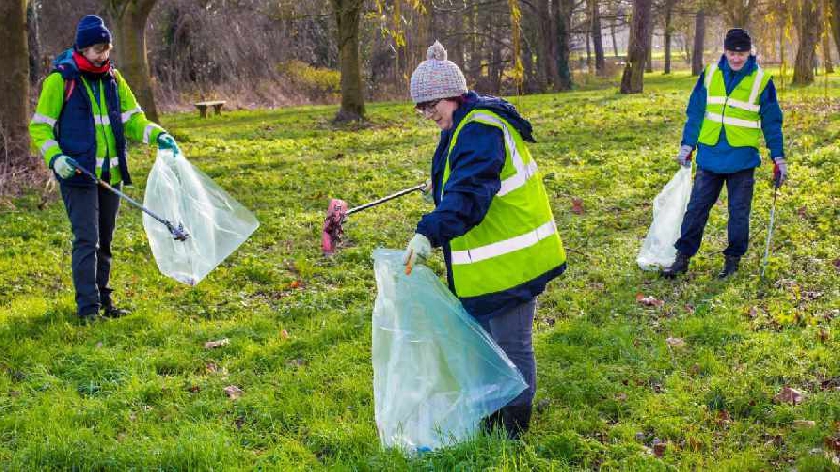 The Parks Trust is asking members of the public to join them and help out with their ongoing litter picking operations in Hazeley Wood.
The Park Trust is a local independent charity that cares for over 6,000 acres of parkland and green spaces in Milton Keynes. This includes the river valleys, ancient woodlands, lakesides, parks and landscaped areas alongside the main roads that represent 25% of the city.
Over the course of the last year, The Parks Trust has been dealing with multiple incidents of littering and fly-tipping occurring in local green spaces. They estimate that removing litter from their parks costs around £350,000 a year.
Tomorrow (23/08), they will be hosting a community litter picking event that all locals are welcome to attend. Speaking more about the event a spokesperson for the charity said: "Help us protect the wonderful wildlife in the woodland on our community litter pick.
"Hazeley Wood lies on the edge of the city alongside the North Bucks Way, a long-distance green corridor. It hosts an abundance of wildlife including a variety of butterflies, birds and bats. It is often enjoyed by residents from neighbouring Grange Farm and Whitehouse Park and part of the wood is used by MK field archery club.
"All equipment will be provided. Please bring your own gloves if you can."
The event starts at 10am and is free to attend to locals of all ages, provided they book a slot beforehand.
For more information on the event and to book your place, please click here.