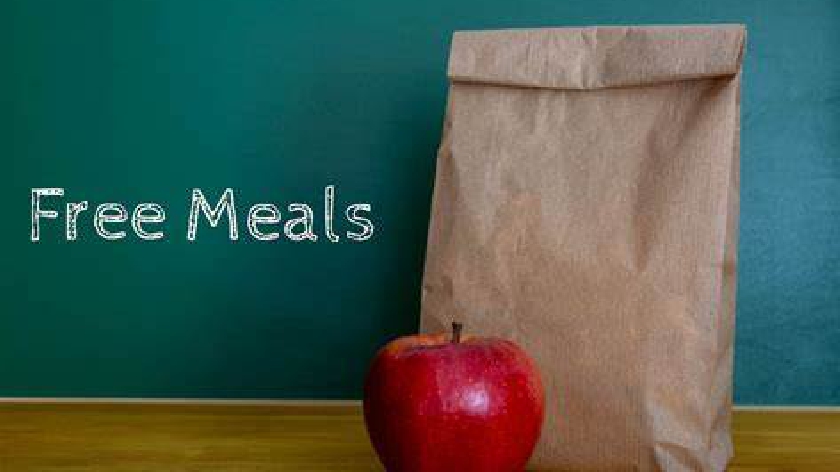 Milton Keynes cafes, restaurants, pubs and other businesses have come together to offer 'free school meals' to children who need them in our city during Half Term.
It follows the news that Conservative MPs rejected a Labour motion calling on an extension of free school meals for children throughout the school holidays.
The motion was blocked by 322 votes to 261, a majority of 61.
Milton Keynes MPs Ben Everitt and Iain Stewart are amongst those who blocked the plans.
They have since put this down to Universal Credit being the "best" option for low-income families.
MPs have since been heavily criticised. Labour-led Milton Keynes Council has said thousands of families have been left "in a vulnerable position" after the Government's "heartless" decision to cut free school lunches during school holidays.
And now local organisations are stepping up and offering to give local children who need them meals for free this week.
Here is the latest list of places in Milton Keynes offering free school meals to local children who need them:
1. The Kings Arms, Newport Pagnell
The Kings Arms in Newport Pagnell says that people struggling to feed their children will receive a hot meal "no questions asked". Those who are interested should call Kat on 01908 610033.
2. The Grumpy Cook, Loughton
If your child is in receipt of free school meals and you live in Shenley, Loughton and Great Holm there are Free Packed Lunches available from The Grumpy Cook in Loughton.
This is available from Monday 26th - Friday 30th October from 11.30am each morning.
Please bring proof of eligibility: a copy of Universal Credit award statement, a letter from JobCentre Plus eligibility or income support payment book, Tax Credit Award Notice from HM Revenues & Customs. Also anyone in receipt of a Food Bank Voucher will be eligible.
The Grumpy Cook, The Pavilion, Linceslade Grove, MK5 8DL.
3. The Enigma Cafe, Bletchley
For anyone struggling to feed their child/children during the half term next week, you can call The Enigma Cafe on 01908 272817 to book one of the free lunch bags.
Bag includes a Ham or Cheese sandwich, crisps a snack or piece of fruit and a juice or water.
Collection only.
4. The Caldecotte Pub and Grill, Caldecotte
The pub will be making up free kids packed lunches to take out from Monday-Friday between 11am-12pm. These will be made fresh every morning.
These will consist of: a sandwich, packet of crisps, juice and a yoghurt or piece of fruit.
The pub ask that you only pick one up if you really do need it so that they can try and make a real difference in our community.
There is no need to explain anything to them, just pop in and ask for a kids lunch and they will just hand it over.
5. Molly's Pantry, Milton Keynes
Molly's Pantry are going to provide fresh fruit and veg to families who really need it free of charge.
If you work in a school and know families that need extra support this half term please get in touch on info@mollyspantry.co.uk.
They say they can't help everyone but will do what they can.
6. Namji, Wolverton
Namji are going to be cooking hot meals for children who are entitled to a free meal who attend Radcliffe School starting from Monday 26th October during the half term.
Owner Naseem Khan said: "Whilst I would love to support more schools I'm afraid I can only afford to do one school. Maybe one day I will be able to cook for more. I thank all of you for your support and rest assured I will try my best to feed as many children as possible."
7. The Ivy Lane, Great Brickhill
For anyone living in the villages surrounding them at The Three Locks Golf Club that might be struggling this half term, The Ivy Lane want to provide a "lunch box" parcel to get you through the October half term.
They will provide a parcel, that you can collect on Monday, that will provide pack lunch style meals for your child/children for the five days they are not at school.
If you feel this is something that would help you, please send them a message on Facebook.
They are requesting all messages by midday on Sunday 25th, and collection will be from the restaurant on Monday 26th between 10am and 12pm.
8. Broughton Fish and Chip Shop, Broughton
Broughton Fish and Chip Shop are offering free meals for children from underprivileged families between 1pm and 5pm every day over the half term to help support families who struggle with food.
Meals offered are: Chips & Sausage, Chips & Nuggets and Chips & Veggie Burger.
9. Flossy's Afternoon Tea and Catering, Milton Keynes
Flossy's Afternoon Tea and Catering have said that if anyone is genuinely struggling to feed their little ones during the school holidays, they should get in touch.
They aren't "promising an afternoon tea or anything swanky but what I am promising is a tummy of food."
10. Goodnight Sweet Dream Sleepovers, Milton Keynes
Goodnight Sweet Dream Sleepovers are donating food parcels to people who need them.
You can contact them via their Facebook page.
11. Chins Kitchen, Milton Keynes
Chins Kitchen are collecting items to provide food parcels to people who need them across Milton Keynes.
Anyone who needs a box, with or without children, can contact them via Facebook.
12. The Chester Arms, Chicheley
The Chester Arms will provide free takeaway meals for children including burgers, pasta and sausages.
Families should call 01234 391214 to pre-order.
13. Tasty MK, Broughton Gate
Tasty MK are offering free children's meals over the half term to any families in receipt of free school meals for their children.
The meals are available daily from 12pm-7pm till Sunday 1st November 2020. Collection Only.
Proof of eligibility must be provided. Call 01908 787787.
14. Rajdouth Restaurant, Emerson Valley
Rajdouth Restaurant will provide a free meal to under 16s who are in full time education, when accompanied by a paying adult.
Monday to Friday during October half term, dine in only.
15. Fireaway Pizza, 12th Street
Fireaway Pizza will offer a free kids pizza Monday to Friday from 12pm to 3pm this week, for all who may need it for their child/children.
"There is no need to explain anything to us, just pop in to Fireaway Milton Keynes, ask for a Free Kids Pizza(s) and we will just hand it over."
16. Frosts Garden Centre, Woburn Sands
Frosts has put out a free school meals collection point by the exit. Those in need can simply pick up a lunch bag at no cost.
Have we missed one? Email news@mkfm.com with the details.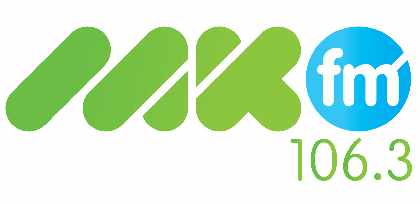 © MKFM News 2020