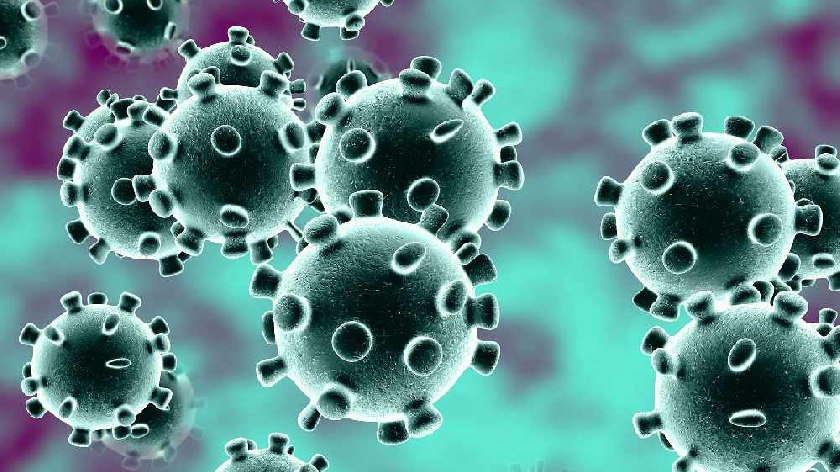 The Borough of Milton Keynes has had 858 confirmed cases of coronavirus - but how many of these are old and how many are new?
Government data is released on a daily basis and tests are stamped with the 'specimen date' - the date the test sample was taken.
Previously, data included only 'Pillar 1' tests - that is those which happened in a Hospital or Public Health England setting. This stood at 518 cases on Wednesday July 1st.
However, on Thursday July 2nd the data was updated to include 'Pillar 2' tests - those where the person lives in Milton Keynes and the test happened at Drive Through centre or with a home test kit. The number then increased to 849 cases.
There will be a delay between the sample being taken and a result being received, so specimens taken in the last few days may not appear as part of this data.
It reveals that there were 6 positive cases so far in July 2020, 73 positive cases in June 2020, 167 positive cases in May 2020, 462 in April 2020 and 149 in March 2020.
The first case in our Borough was recorded on 3rd March.
July 2020 - 7 positive cases
There may be a lag in new data appearing here of a number of days. This page was last updated on 12th July.
9th July: 1 positive case
8th July: 1 positive case
5th July: 2 positive cases
4th July: 1 positive case
3rd July: 1 positive case
2nd July: 1 positive case
June 2020 - 73 positive cases
30th June: 1 positive case
29th June: 1 positive case
26th June: 4 positive cases
24th June: 1 positive case
23rd June: 1 positive case
22nd June: 5 positive cases
21st June: 12 positive cases
20th June: 1 positive case
19th June: 6 positive cases
17th June: 3 positive cases
16th June: 6 positive cases
15th June: 2 positive cases
14th June: 2 positive cases
13th June: 1 positive case
12th June: 6 positive cases
11th June: 5 positive cases
10th June: 2 positive cases
9th June: 3 positive cases
8th June: 1 positive case
6th June: 2 positive cases
5th June: 3 positive cases
4th June: 2 positive cases
1st June: 3 positive cases
May 2020 - 167 positive cases
30th May: 2 positive cases
29th May: 1 positive case
28th May: 3 positive cases
27th May: 1 positive case
26th May: 2 positive cases
24th May: 4 positive cases
23rd May: 1 positive case
22nd May: 4 positive cases
21st May: 6 positive cases
20th May: 5 positive cases
19th May: 4 positive cases
17th May: 1 positive case
16th May: 3 positive cases
15th May: 6 positive cases
14th May: 6 positive cases
13th May: 5 positive cases
12th May: 5 positive cases
11th May: 5 positive cases
10th May: 2 positive cases
9th May: 4 positive cases
8th May: 10 positive cases
7th May: 13 positive cases
6th May: 8 positive cases
5th May: 19 positive cases
4th May: 14 positive cases
3rd May: 16 positive cases
2nd May: 8 positive cases
1st May: 9 positive cases
April 2020 - 462 positive cases
30th April: 22 positive cases
29th April: 38 positive cases
28th April: 12 positive cases
27th April: 25 positive cases
26th April: 15 positive cases
25th April: 8 positive cases
24th April: 15 positive cases
23rd April: 21 positive cases
22nd April: 29 positive cases
21st April: 16 positive cases
20th April: 7 positive cases
19th April: 7 positive cases
18th April: 5 positive cases
17th April: 13 positive cases
16th April: 16 positive cases
15th April: 12 positive cases
14th April: 16 positive cases
13th April: 15 positive cases
12th April: 7 positive cases
11th April: 14 positive cases
10th April: 17 positive cases
9th April: 13 positive cases
8th April: 12 positive cases
7th April: 19 positive cases
6th April: 19 positive cases
5th April: 21 positive cases
4th April: 10 positive cases
3rd April: 12 positive cases
2nd April: 12 positive cases
1st April: 14 positive cases
March 2020 - 149 positive cases
31st March: 17 positive cases
30th March: 14 positive cases
29th March: 10 positive cases
28th March: 10 positive cases
27th March: 10 positive cases
26th March: 7 positive cases
25th March: 10 positive cases
24th March: 14 positive cases
23rd March: 23 positive cases
22nd March: 2 positive cases
21st March: 4 positive cases
20th March: 2 positive cases
19th March: 6 positive cases
18th March: 12 positive cases
17th March: 3 positive cases
15th March: 1 positive case
14th March: 1 positive case
12th March: 1 positive case
6th March: 1 positive case
3rd March: 1 positive case