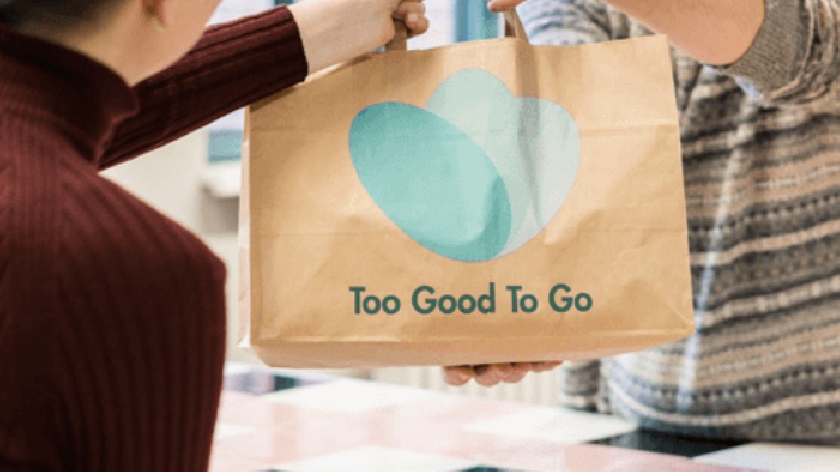 Image: Too Good To Go
Based out of Copenhagen, 'Too Good To Go' has quickly become the go-to for conscious consumers around the world.
The free 'Too Good To Go' app lets people buy extra and unsold food and drink from restaurants, grocery stores, pubs and producers to stop it from going to waste.
Customers in Milton Keynes can buy local 'Magic Bags' by simply downloading the app and searching unsold produce in nearby businesses via the local map.
The bags cost around £2.80-£4.00 and include a random selection of items based on the businesses surplus food and drink on the day.
One Milton Keynes app user took to social media to say: "I got two muffins and two toasties in my Magic Bag from Costa, can't believe how easy it was to use. More people should start buying these bags."
Fireaway Pizza was the most recent Milton Keynes business to join the app with Italian Pizzas and side dishes available for users to take home.
Other Milton Keynes businesses currently available on the app include-
Costa
BP Marks & Spencers
Decathlon
Peel Juice Bar
Morrisons
Caffe Nero
Premier
Dobbies Garden Centre
Budgens
Some users have even spotted some Greggs Magic Bags available on the app.
In January, the anti-food waste app partnered with some of the nations favourite brands to tackle date label confusion in a campaign named 'Look, Smell, Taste, Don't Waste'. The campaign encourages brands to switch labels from "Use by" to "Best Before" where appropriate.
New research conducted by Too Good To Go suggests that in the UK, 45% of adults are confused about the true meaning of "Best Before" labels on food. When it comes to checking whether food is good to eat or not, over one third (39%) of Brits do not use their senses to make a decision about food that is past its "Best Before". This is leading to food being thrown away unnecessarily.
On the launch, Jamie Crummie, co-founder of Too Good To Go, said: "Date labelling has long caused confusion and unnecessary food waste in the UK. If we are to make significant strides to reducing food waste, we need to take action now. This is why we're launching our national, industry-wide 'Look, Smell, Taste, Don't Waste' campaign.
"I'm delighted that we're launching this campaign alongside 25 household brands. To have Arla, Bel Group, Danone, Emmi UK, and Nestle already committing to educate their consumers, is a huge testament to the power that collective action can have. I'm calling on other brands who haven't yet taken the steps to join the campaign to get in touch - we'd love to have you join our food waste movement."
To purchase a Magic Bag, download the Too Good To Go App, available via the Apple Store and Google Play. To find out more visit here.