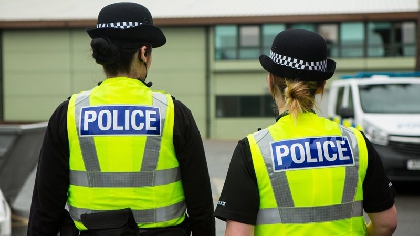 This week the House of Commons agreed to a £32.7million boost for Thames Valley Police, the third largest increase in funding for a force outside of London.
The extra funding will mean more front line officers to tackle crime in Milton Keynes. Across the country more than 2,800 new police officers will take to the streets.
The increase in funding by the Government is the largest annual increase in police funding in England and Wales since 2010.
In a letter to Milton Keynes MPs Mark Lancaster and Iain Stewart, the Home Secretary Sajid Javid said:
"The Government will always be on the side of the police and the broader criminal justice system. This settlement demonstrates our commitment to ensuring that the police have the right resources to do their work against a background of changing demand."
Milton Keynes North MP Mark Lancaster says, "This is a very welcome settlement for Thames Valley and Milton Keynes that will ensure our local force has what it needs to keep us safe.
Thanks to lobbying by my colleagues and I the Government continues to recognise the demands on policing is changing with complex crimes such as serious violence and modern day slavery on the rise."
Milton Keynes South MP Iain Stewart adds, "Since 2010 the Police have done an amazing job bringing down crime whilst improving their efficiency and effectiveness. However, when more resources are needed Mark and I will always fight for more funding.
"We will continue to work the local PCC and Police Officers to ensure they have what they need to keep residents safe."