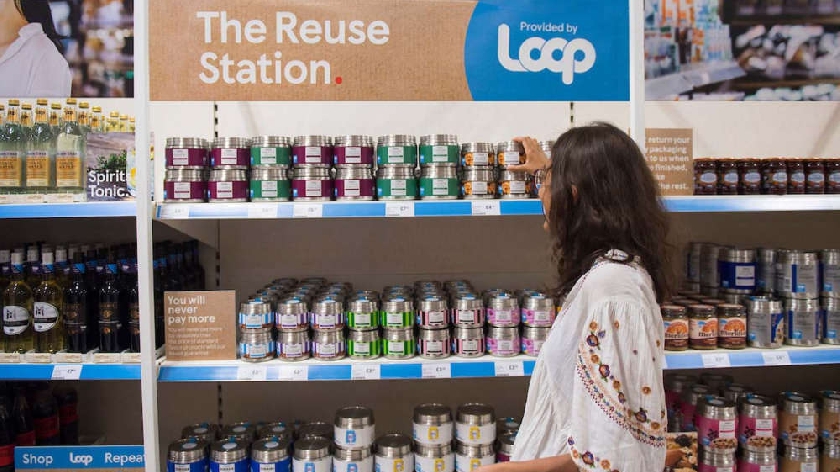 Tesco Extra stores in Wolverton and Kingston will be two of ten Tesco supermarkets in the country taking part in the new pilot.
Tesco's launch will allow customers to buy food, drink, household and beauty products in packaging that can be returned to stores when finished, so it can be cleaned, refilled and used again.
In partnership with global reusable packaging platform, Loop, customers will be able to buy products in reusable packaging that can be returned to store when finished so it can be cleaned, refilled and used again.
The new reusable range of 88 products will include some of the UK's biggest and most popular brands, including Persil, Fever-Tree, Carex, Tetley Tea and BrewDog.
Tesco has included 35 own brand essentials in the range, such as pasta, rice, oil and sugar, with even more products set to be added to the range throughout the year.
Tesco said it would add more products to its scheme throughout the year, and the trial would be scaled-up if it proved successful.
Chief executive Ken Murphy said: "We are determined to tackle plastic waste, and one of the ways we can help is by improving reuse options available to customers.
"We'll learn as much as we can from this to inform our future packaging plans."
Customers will pay a deposit - starting at 20p - on each reusable packaging product at the check-out, refunded via an app when it is returned to a collection point in store.
To help customers include Loop products in their shop, Loop Ambassadors will be on hand to explain what Loop is and how it works.