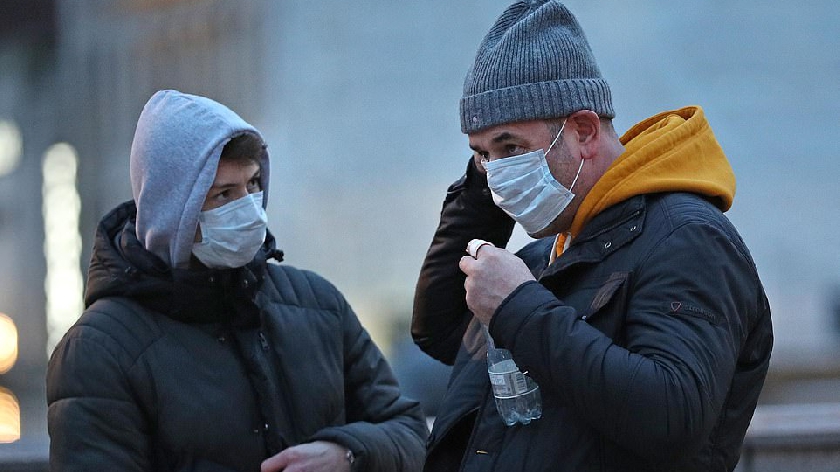 Some supermarkets are requesting that customers keep their face coverings on despite the lift on Plan B restrictions.
Plan B restrictions have officially been lifted today (27/1), mask wearing, COVID passes and working from home advice are among those restrictions being removed.
The rules were introduced over the Christmas period due to the rise of the Omicron variant.
The advice for pupils and staff to wear masks in classrooms was removed on 20 January and now, face masks are no longer legally required anywhere in England.
Despite the lift on Plan B restrictions, some supermarkets are asking that customers keep their masks on.
Tesco is the latest supermarket chain to request this from customers, joining Sainsbury's, Aldi, John Lewis and Morrisons.
Tesco has said masks will still be encouraged as the company "follows government guidance to ensure the safety of our customers and colleagues".
A spokesperson told Sky News: "From 27 January in England, to be on the safe side, we'll be encouraging our colleagues to continue to wear face coverings whilst they work and encouraging our customers to do the same when they shop with us."
Sainsbury's says it will "continue to wear a face covering in our stores if they are able to", saying: "In Scotland and Wales face coverings remain mandatory for those who can wear them in our stores, in line with the latest government restrictions,"
"We continue to have a range of safety measures in all of our stores, including screens and sanitising stations."