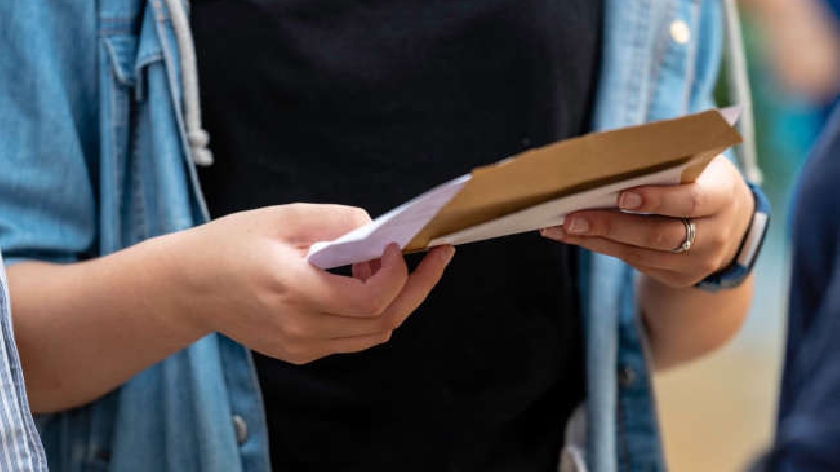 After what has been a completely unprecedented year, hundreds of local teenagers will be opening their envelopes to see their GCSE results today (12/8).
The grades will be based on teacher assessments as formal exams were cancelled due to COVID-19.
Speaking about why the Government chose to scrap its normal method of evaluating grades, Schools Minister Nick Gibb explained: "This is an exceptional year, designed to make sure that despite the pandemic, despite the fact we had to cancel exams, because it wouldn't have been fair for children, young people, to sit exams when they've had such different experiences of COVID - the different levels of self-isolation and so on - so a teacher-assessed system was the best alternative to make sure they can go on to the next phase of their education or careers."
It is expected that there will be higher GCSE grades than normal due to teacher grading and some people are calling on this to become the norm.
But this is something that ministers aren't keen on, as they want pupils to return to sitting exams in 2022.
GCSE results will be revealed later this morning, just two days after local sixth form students received their A Level and BTEC results.
Denbigh School was among one of the schools that received a high number of top grades.
Nearly 60% of all A Level grades achieved by Denbigh students were A*, A or B. Eight students also achieved the highest grade of A* in all their subjects.
READ MORE: Denbigh School celebrates top grades on A Level results day
Oakgrove School was also celebrating as their A Level students secured a place to study Medicine at King's College, Accountancy at Nottingham, Business at York and Law with Politics at Manchester, to name a few.
READ MORE: Oakgrove School students celebrate 'fantastic' A-Level and BTEC results