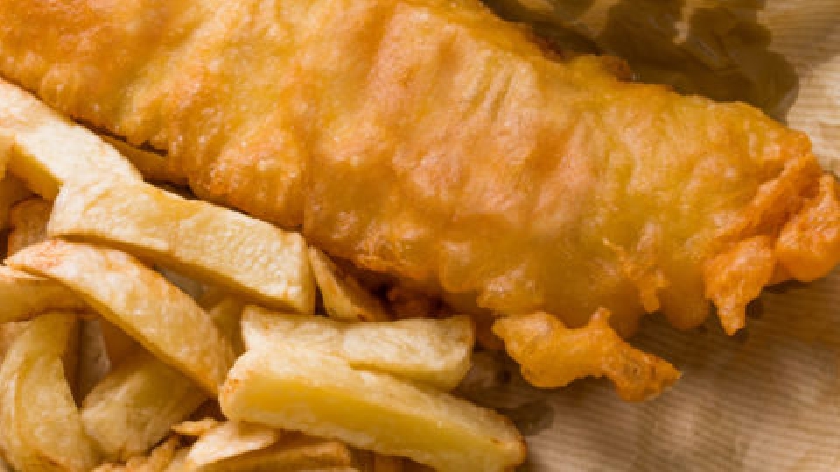 This National Fish and Chip day, residents are being encouraged to support their local chippy.
Fish and chips is one of the most-loved takeaway choices in Britain, thought to date back to the 1860's.
The popular dish also has its very own day, National Fish and Chips day, celebrated on the first Friday of June every year.
Rising energy bills and increased costs of cooking oil, potatoes and fish due to the war in Ukraine has meant the price of fish and chips has gone up, and so Brits are being encouraged to support their locals today.
To support struggling fish and chip shops in Milton Keynes, in 2022, MKFM relaunched their search to find the very best chippy in the local area.
Milton Keynes residents rallied in to cast their vote for their favourite chippy, with the overwhelming number of votes shows the level of passion the community has for the iconic British favourite.
MK's favourite fish and chip shops in the city, voted for by local residents were:
Enzo's Fish Bar: 12 High St, Olney MK46 4BB
Moores Fish & Chips: Locations across MK (Monkston, Newton Leys and Oxley Park)
Smarts Fish & Chips: Various locations across MK (Bletchley & Stony Stratford)
St Mary's Chippy: 20 St Mary's Ave, Bletchley, Milton Keynes MK3 5DT
Westfriers Fish and Chip Shop: 14 Barnsdale Dr, Westcroft, Milton Keynes MK4 4DD
Walnut Tree Traditional Fish and Chips: 20 Fyfield Barrow, Walnut Tree, Milton Keynes MK7 7AN
and Napoli Fish Bar, in New Bradwell, were crowned the winners with a huge amount of love from local residents.
Luciano Pilla, owner of Napoli Fish Bar, which has been open for over 40 years, responded on their win saying: "I just want to say thank you to all the customers and staff. We are now on the third generation, my parent's started it and now my daughters and son are working with us.
"It has not been an overnight success! I know we have won best chippy, but there are so many chip shops in Milton Keynes and I want people to support them all. There's a lot of things going on but I want fish and chips to be around for years!"
"I want to thank everybody, thank the staff, thank the great team and the lovely area."