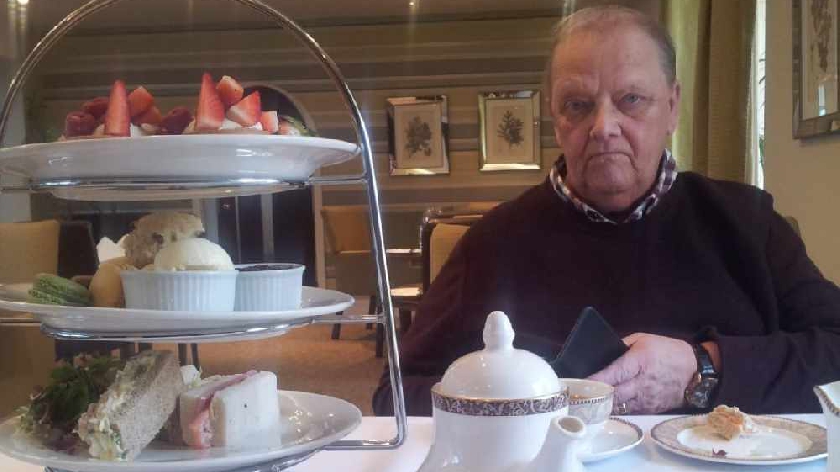 Al's Pals, local cancer charity within the Cancer Centre at Milton Keynes University Hospital, is asking local individuals and businesses to hold a socially distant afternoon tea during Al's Afternoon Tea Week (19th-26th October).
Als Pals was named after one of Milton Keynes University Hospital's patients Alan Dumbell. Als Pals is a cancer buddy scheme and can offer general support throughout their cancer journey for the patients and their families.
The local charity are looking for local residents to hold a socially distant afternoon tea on a day of their choice between 19th October – 24th October.
Why afternoon tea?
Alan loved an afternoon tea with his wife Pauline and this week marks what would have been their 53rd wedding anniversary. By holding an afternoon tea and raising money this not only remembers Alan, who lost his life to cancer, but for anyone you may have known who lost their lives or for anyone that is currently going through cancer as we speak.
How to get involved
Anyone can get involved. Choose a day you want to hold the afternoon tea, invite your family and friends (keeping to the rule of 6) you could have a morning sitting and an afternoon if you're feeling brave. Put a lovely afternoon tea together and get everyone to make a donation or charge an entry fee. Then donate your fundraising to Al's Pals. You could also hold a mini raffle to raise money.
If you are a business you could do exactly the same thing for your work colleagues. Enquire for a fundraising pack or donate via our Just giving page.
All monies go towards supporting cancer patients in a positive manner by providing well thought out gifts to cheer up one's day whilst providing them support. Al's Pals is run 100% voluntarily so any money from £1 -£50 makes a huge difference.
To get in touch to find out more about our Al's Afternoon Tea then please get in touch on 07745 601047, email info@alspalsmk.co.uk or enquire online here.