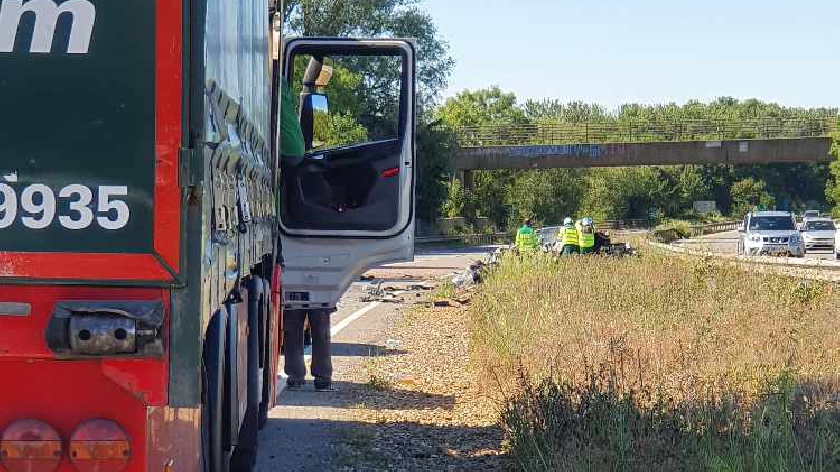 The A5 Northbound between A4146 (McDonald's Roundabout near Bow Brickhill) and A4146 Bletcham Way (Caldecotte) was closed on Tuesday evening following an accident this afternoon (2/6).
A car and a lorry were involved in a collision, with an eye witness saying that a car hit a stationary lorry that was parked in the lay by.
It has been reported that an air ambulance, two fire engines, multiple ambulances and police attended the scene of the accident.
As a result, part of the A5 Northbound was closed resulting in very slow traffic.
The road has now fully re-opened.
One fire appliance and crew from Bletchley, one from Broughton and an officer attended.
Firefighters released a man, injured, and left him in the care of South Central Ambulance Service