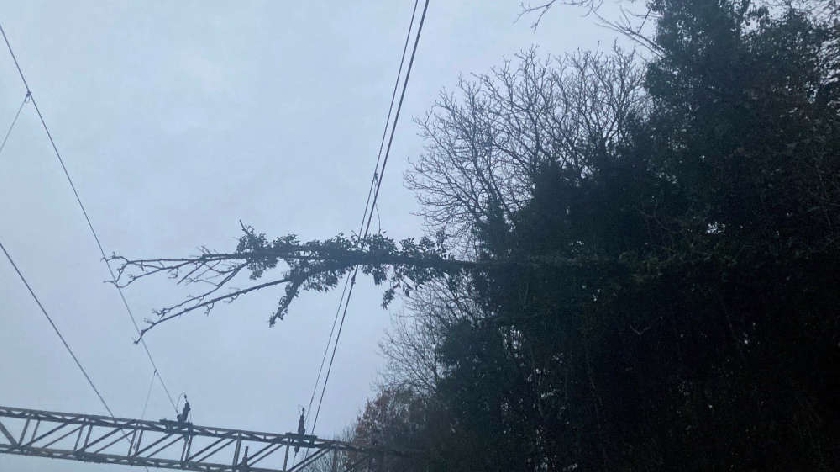 @NetworkRailEUS
Yesterday (07/12), many trains from Milton Keynes Central were disrupted after Storm Barra caused a tree to fall on the West Coast mainline.
Train services were disrupted yesterday (07/12), between Milton Keynes Central and London Euston after a tree fell on the overhead line equipment.
Some services between Clapham Junction, Watford Junction and Milton Keynes had to me terminated and were forced to restart at a different location during Tuesday evening.
Eventually, services between Clapham Junction and Watford Junction were forced to be suspended until the end of the day.
The Met Office had issued a yellow warning for strong winds across Milton Keynes and the rest of the UK yesterday as Storm Barra hit.
High winds were expected to cause disruption to bus and train services.
All services are now back up and running today after the tree was removed at 1:15am this morning.