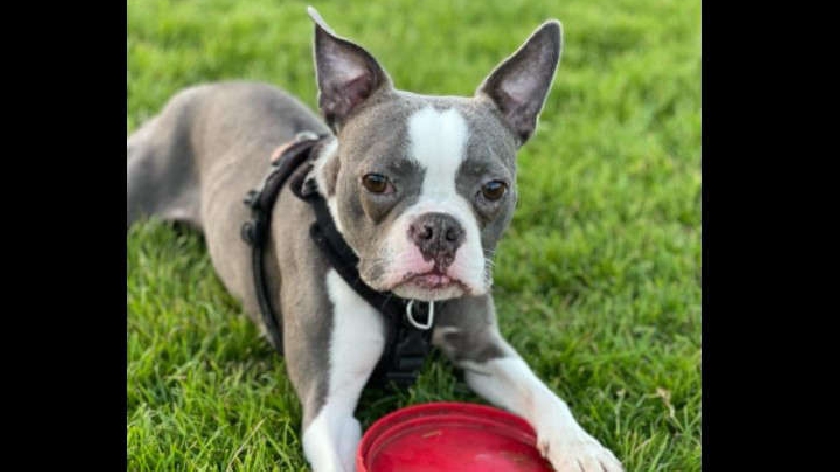 A dog that was allegedly stolen has been reunited with its owner following a large-scale social media campaign.
Nancy, a 4-year-old Boston Terrier, was said to be stolen by a female passerby yesterday afternoon (21/7).
Eyewitnesses saw a mysterious woman take the dog, which is believed to have initially run off, into her black Vauxhall Astra, which was full of children between the ages of 5 to 15-years-old.
The woman apparently said she was taking the dog to the vet but the dog's rightful owner took to social media yesterday evening to say this was not true.
Nina, who is Nancy's owner, called the vets in the area but they had heard nothing about a missing dog being turned in.
The social media post, which was shared in the public Facebook group called Dog Squad MK, quickly turned into a social media storm.
It was shared over 1,000 times in various community groups, prompting an active response from locals.
This led to one tip-off whereby a young family allegedly appeared to have a new dog matching Nancy's description.
"She has been tracked, found, and [is] back home where she belongs," says Nina, in an emotional post to the Dog Squad. "I'd like to personally thank each and every one of you for actively helping in her being back with her family. The powers of social media can sometimes really really help! Thank you Dog Squad - you were fantastic!"
Dog Squad MK is made up of volunteers with the aim to locate missing dogs in the local area. Nearly 3,000 people are part of the group and you can join here.