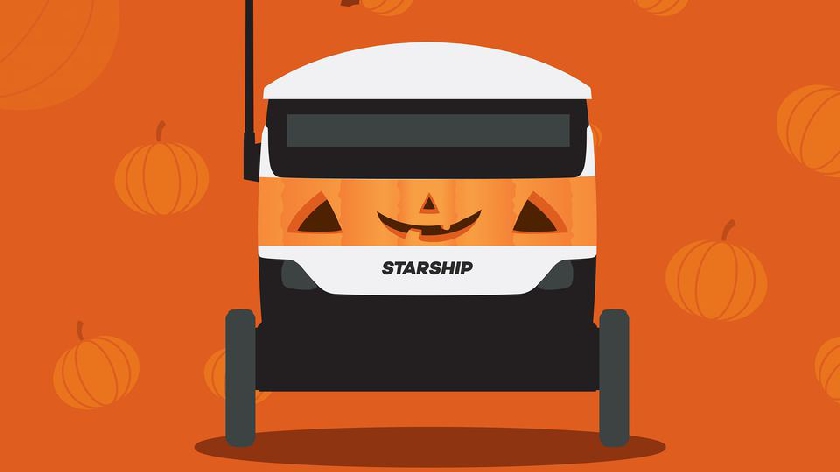 The halloween bots have been spotted all around Milton Keynes.
The robots were released into the public on Monday (18/10).
The small white delivery robots, which made their UK debut right here in Milton Keynes in 2018, have become increasingly popular.
Residents have been invited to share photographs of the bots on the MK - Starship Deliveries Facebook group in exchange for a promotional code.
Since their release into the wild, many residents have been seen snapping pics of the scary pumpkinbots.
A spokesperson said: "Halloween is coming soon, so it's time to lock your doors again: some little PumpkinBots were released in Milton Keynes today!
"As we know, sightings of PumpkinBots are rare, and receiving a delivery from one is even rarer. So If you see PumpkinBot, snap a pic and share it in this group for a £2 promo-code!"
So far the Halloween-themed robots have been spotted in Monkston Park, Furzton, Grange Park, Emerson Valley and more!