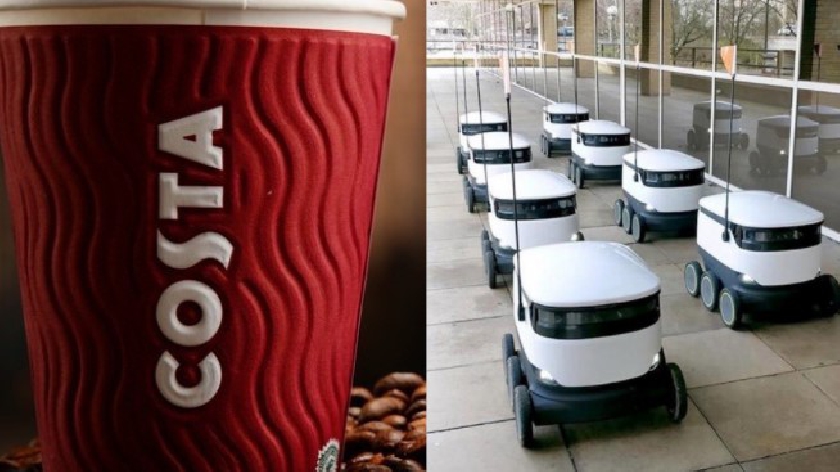 Starships Technologies has announced Costa Coffee is the latest company to join the delivery robot revolution.
Forget having to leave the house and drive to your nearest coffee shop, the new offering means that households within the delivery radius can order their favourite drink and cakes and have them delivered within the hour.
The technology company announced that Costa Coffee launched on the app today (6/5).
Two Costa branches will be available - these are Oakgrove and Sunset Walk in Central Milton Keynes. Households that live in the surrounding areas can now order Costa through the Starship delivery app.
For those that are missing out, it seems that Starship Technologies has hinted that even more Costa branches could be added to the app soon.
A spokesperson for Starships Technologies said: "If you're lucky enough to live nearby, check our app for brekky baps, lunchtime paninis or a cheeky slice of lemon drizzle. And if you're not in these areas - stay tuned."