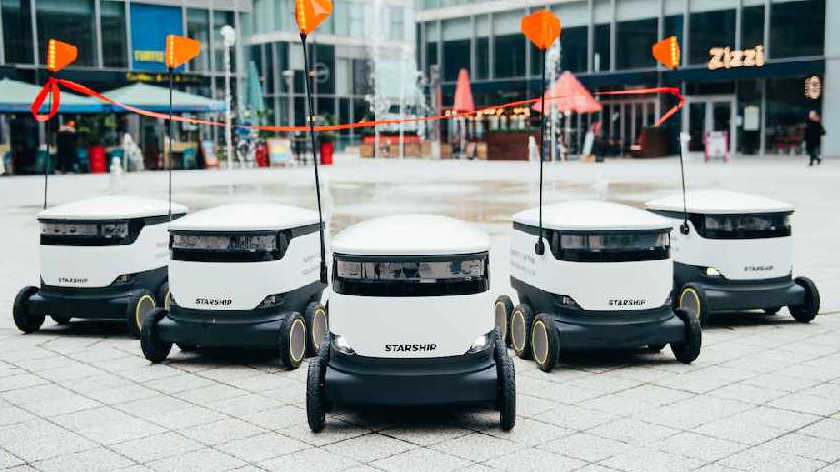 Starship Technologies has announced some important findings of an internal study that has been conducted alongside Milton Keynes Council.
Since the launch of the emission-free robots in Milton Keynes, back in April 2018, the much-loved robots have become a normal part of daily life for local people.
Starship has since calculated that 280,000 car journeys have been avoided, equating to over 500,000 miles.
This has led to 137 tons of CO2 and 22kg of NOx being saved.
The delivery robots are a big step towards Milton Keynes Council's commitment to become carbon neutral by 2030 and carbon negative by 2050.
The Council is leading borough-wide schemes from increasing the number of electric vehicle charging points to improving insulation in its properties, but it's also asking businesses and individuals to play their part in reducing carbon.
Volker Beckers, Special Advisor to the Starship Technologies board and former Group CEO of RWE Npower plc, said: "An average delivery for a Starship robot consumes as little energy as boiling the kettle to make just one cup of tea.
"These initial findings therefore demonstrate the significantly positive impact that electrically powered robots can have in helping to reduce harmful emissions and how energy could be used more effectively.
"Starship remains as committed as ever to working closely with Milton Keynes Council and helping to tackle some of the huge challenges in discussion surrounding COP26.
"We are further encouraged that additional research has revealed that close to 70% of Starship's customers forgo driving to a store or receiving a delivery from a fuel powered vehicle in favour of robot delivery."