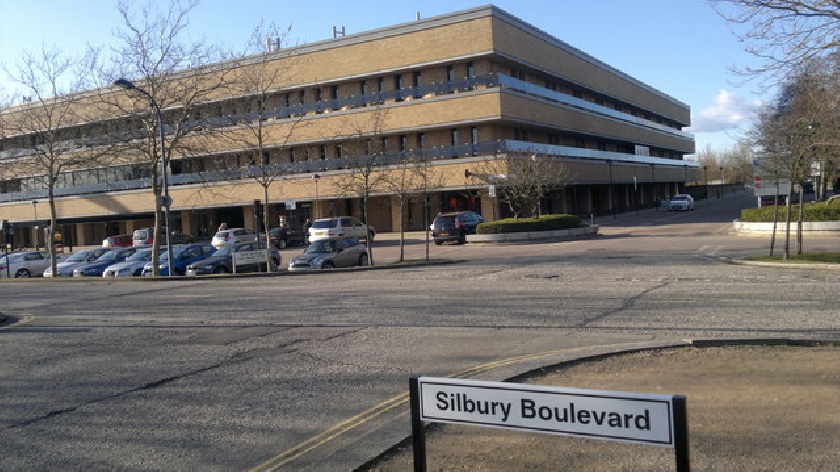 Some council staff who like working from offices are having to be convinced about working at home, a meeting heard.
This "resistance" as it was described has been identified as a potential risk to Milton Keynes Council's plans to save millions of pounds over the next four years.
These changes, some accelerated by the coronavirus pandemic, include shutting and selling off most of its offices, to concentrate on using the civic offices as a base.
A 'digital transformation and customer services' plan has been earmarked for £1.886 million of savings over the next four years.
Staff would work at home much of the time, only going into work perhaps one day a week to meet their colleagues.
A plan for "smarter working" involving the closure of most of the council's buildings to make city centre Civic the office address of staff, has been earmarked for £1.45m savings over the four years.
It would also stop a need to spend £1m on a backlog of maintenance work and free up between £5 and £10 million of land that could be developed.
Tory councillor Allan Rankine (Bletchley Park) spotted the issue of resistance to change buried in hundreds of pages of background paperwork that was presented to a meeting on Tuesday.
"It mentions in the business case that there is some staff resistance to the digital transformation. I wonder why that is and whether it presents a risk to that saving," he said.
Cllr Rob Middleton (Lab, Wolverton), the council's cabinet member for finance and resources, said: "I think it's important that we are open and transparent with the committee in the business case around the risks to the delivery of those savings.
"One of them is around staff who are resistant to embracing the new way of working."
He added that staff are being "engaged" to encourage them to move to new ways of working.
"Some people have been used to coming into the office and turning on their workstation for the last 30 years. For those people, perhaps later on in their careers, embracing new ways of working is always a challenge," he said.
The council plans to keep talking to its workforce, and Cllr MIddleton said he was aware of a "number of concerns or potential risks". But he added that the cabinet is discussing issues with the paid staff leadership.
"Councillors will be doing their best to bat for the staff and making sure that their pastoral needs are being looked after," he said.
The meeting heard that the council is ramping up its support for mental health support for people likely to be working at home for the "foreseeable future."
But council officers also see work life balance benefits of working from home, as well as being able to recruit people from further afield.
Cllr Dan Gilbert (Cons, Loughton & Shenley) is worried that the plans might be "undeliverable". But he was told that officers believe the plan is "viable", with the rider "as we sit here now."