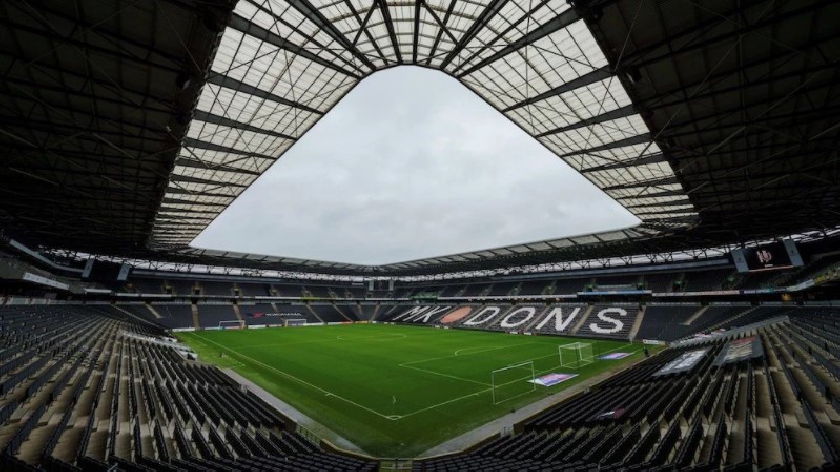 MK Dons matches at Stadium MK will take place behind closed doors until further notice, with Milton Keynes to be placed under Tier 3 restrictions from Saturday.
Milton Keynes will, from 00:01 on Saturday, move into Tier 3: Very High alert in the Government's local restriction tier system. Under Tier 3 restrictions, fans will not be permitted to attend elite sporting fixtures in line with hospitality venues and other large event venues being closed.
MK Dons' Boxing Day fixture with Bristol Rovers will, therefore, now take place behind closed doors. Unfortunately, those Season Ticket holders who were successful in applying for tickets will not be permitted to attend.
The Football Club will continue to monitor the situation for future home fixtures, in line with the Government's tier reviews every 14 days.
We have also decided to close the box-office and shop from Saturday until further notice. We will encourage people to purchase on-line, and offer a click-and-collect service, with fans accessing the shop by ringing the doorbell to be served.
We can all make a difference in reducing the infection rate in Milton Keynes:
- Keep washing your hands regularly
- Wear a face covering in enclosed spaces
- Stay at least 2 metres apart - or 1 metre with a face covering or other precautions
© MKFM News 2020