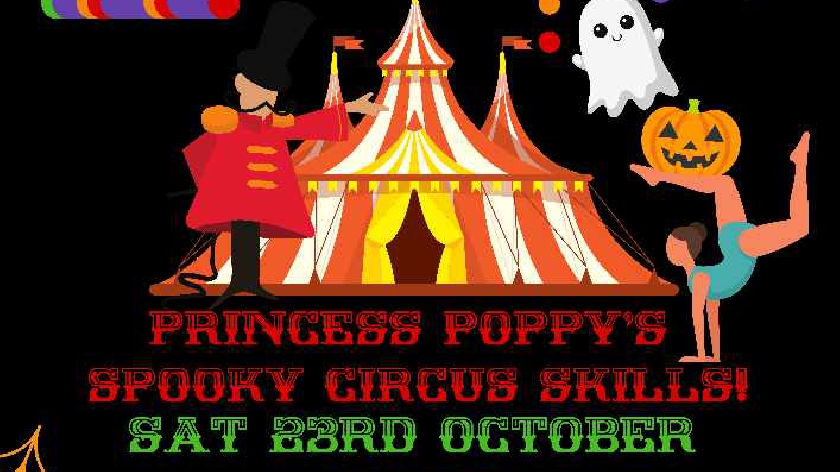 Showtime Circus' Young Performers Circus School is offering a 1 hour workshop for 4-11s on Saturday 23rd Oct to raise funds for the further cancer treatment of Poppy Bailey from Milton Keynes.
Your child, no matter how big or small, will learn a range of circus skills including acrobatics and aerial, as well as juggling, hula hoop, tightrope and LOADS more... along with some spooky surprises!
The circus lessons will take place at Unit A2, Denbigh Business Park, on Saturday 23rd October.
Tickets cost £12.50 and money raised will go towards Poppy's cancer treatment, you can purchase them here.
Poppy Bailey was like many four-year-olds, obsessed with Disney princesses and playing in the park with friends.
Back in April 2020, Poppy started complaining of pains in her legs. She seemed tired, gradually started eating less, and became clingy and depressed.
Following scans and appointments, Poppys parents were told to take Poppy straight to Bedford Hospital for more tests and scans. There, a chest X-ray revealed a large tumour wrapped around Poppy's heart and pushing against one of her lungs. Her parents were told straight away it was cancer.
Neuroblastoma is a particularly aggressive form of childhood cancer, which affects around only 100 children in the UK each year.
As Neuroblastoma is often left undetected until it is in the advanced stages, around half of the children that have been diagnosed find out that cancer has spread. Sadly this is the case for Poppy.
A biopsy and scans revealed the cancer had spread all through Poppy's bones and bone marrow, and she was officially diagnosed with Stage 4 high-risk Neuroblastoma just weeks before her fifth birthday.
Treatment began immediately, and over the course of the last year Poppy has endured 13 rounds of chemotherapy at Addenbrookes Hospital in Cambridge, with side effects including sickness, hair loss, hearing loss and muscle damage.
You can find out more about the event here.
READ MORE: Parents' desperate bid to save 5-year-old daughter who has tumour wrapped around her heart